Search results
Part 2:  RK International and Crystal Palace:
When Ray Schwarz founded the company, RK was based in Croydon, South London. So when football-loving Mike Schwarz became MD in the 1970s, so began a memorable relationship with the most dominant football club south of Thames.
During the 1990's you would have seen that RK was a prominent and loyal supporter at one of London's top football clubs, The Palace or Crystal Palace to the lesser football orientated reader. Below you can see an RK advert from the time to entice fellow sport adoring supporters to watch a match at Selhurst Park in September / October 1998 with Premier League opposition.
If you were one of the many fortunate customers to take up this enviable offer, you would have seen former England manager, 'El Tel,' Terry Venables take control at Palace for the second time in his career as head coach. Unfortunately, the start of the 1998 season was not the best for Palace, and in January '99, Steve Coppell took over as the manager, and the season finished with Palace mid-table.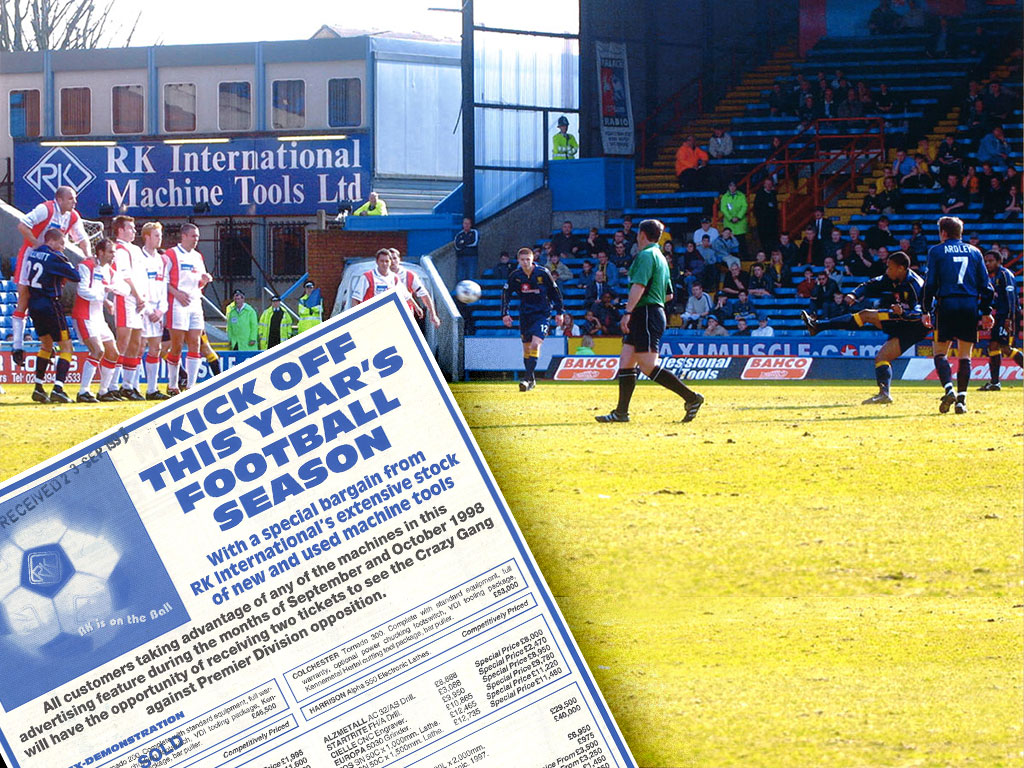 Part 3:  When a Prime Minister visits RK International:  Click here
Back to Part 1:  Our beginnings:      Click here