Carif Bandsaws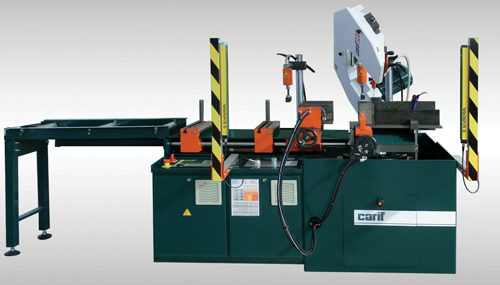 Carif Bandsaws.
Carif is a family business in the band saws market since 1948. This established brand is still a top quality manufacturer of semi automatic and CNC bandsaw machines.
The Carif Bandsaws range starts with the 260 BSA, being a semi automatic machine. We then go to the 320 and 460 models in both semi automatic and full CNC control. The CNC options can have the Touch Screen and have Industry 4.0 connectivity.
We can offer a huge range of Italian made bandsaws for the UK market. Give us a call on 01322 447611
Sorry, but nothing matched your search criteria. Please try again with some different keywords.