Flott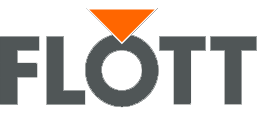 Arntz Flott make some very specialist high speed drilling machinery. German based company have manufactured drilling machines since 1854. They now also include Bandsaws and grinding machinery in their portfolio.
Please do give us a call to quote you.
Common machine is the Flott Turbo Drill.
Flott TB15 PLUS is a variable speed precision drilling machine made in Germany.
See product >
Industrial pedestal drill with electronic variable speed with OLED screen. Easy control of spindle speed and tapping control.
See product >
Arntz Flott have been making drilling machines since 1854 and produce a modern range of electronic variable speed machines.
See product >