Search results
RK International Machine Tools sales director Dick Aldrich led the charge to the summit of Holme Moss ahead of the Tour de France peleton. This was all in the name of charity as part of his gruelling training regime ahead of the Royal British Legion's Pedal to Paris ride on the 4th-7th September 2014.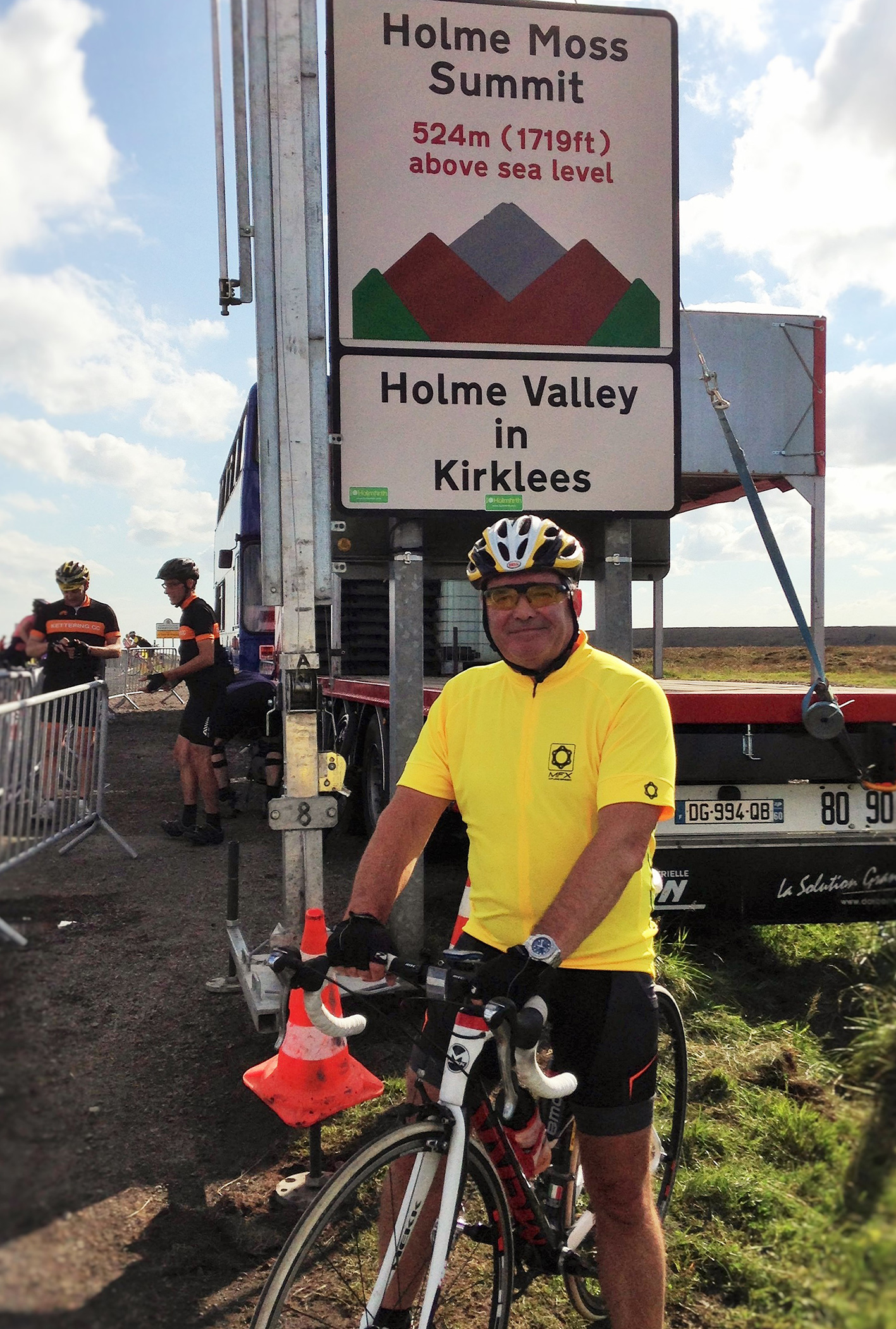 Dick is one of 300 riders chosen to take on the London to Paris challenge with the aim of raising over £500, 000 for the charity's work supporting ex-servicemen and women. In his 60th year Dick remains keen to take up the challenge of riding more than 110 kilometres a day, for four days to arrive at the Arc de Triomphe in Paris on the 7th September. "I have been described by many as a desk jockey, so for me to even contemplate this ride, let alone complete it, is a massive challenge. Before reaching Paris I will have clocked up my 60th birthday, but my sacrifice to complete this ride minimal compared to the people who will benefit from my, and the other 299 riders, efforts. The money raised will support of the rehabilitation of our service men and women who have been wounded in action, at the Royal British Legion's Battle Back Centre in Lilleshall. They also continue to support the families whose loved ones made the ultimate sacrifice in the armed forces."
Dick has already raised over £3500 through donations from friends family and colleagues from the engineering industry, but hopes to raise significantly more through sponsorship before his Grand Depart. if you feel that you can support him, and the excellent work that the Royal British Legion continues to deliver for our service personnel, please make a donation at www.justgiving.com/Dick-Aldrich or text YOUR60 to 70070 to donate by phone.