Search results
RK International Machine Tools' reputation as a leading supplier of grinding technology has been further enhanced with the addition of the range of Perfect surface grinders. With table sizes ranging from 150 x 450 mm to 1600 x 6000 mm, available as saddle, column, cantilever , double column type, and CNC configurations.
The initial focus of RK International Machine Tools will be on the X-series of grinders, which is headed by the flagship Perfect X25 PLC controlled surface grinder. With a 250 x 500 mm table and 500 mm clearance between the spindle centreline and table top this machine will appeal to many sub-contractors and toolroom customers. The X25 has been designed with the operator in mind and features a touch screen interface that simplifies machine operation, with the PLC language and all programs and functions such as the surface, criss-cross, plunge, and pitch grinding routines, designed in-house by Perfect. Machine axial movement is manually controlled using a joystick when required and this is overseen by fool proof PLC controlled safeguards. All of which help to reduce the skill levels required to produce high quality components.
The ease of operation is matched by the build quality with the main structures of the X25 designed using Finite Element Analysis, while the machine base has been enlarged to add extra support for the table, these features combined with the use of fully-supported rails help to deliver optimum stiffness and performance from the machine. As standard the machine is equipped with a 3 hp/3500 revs/min CP4 high-precision spindle, with pre-stressed adjustment, capable of accepting wheels up to 200 mm diameter. Automatic table top wheel dressing and compensation is also fitted as standard, with customers having the option to specify an overhead dressing system if they prefer.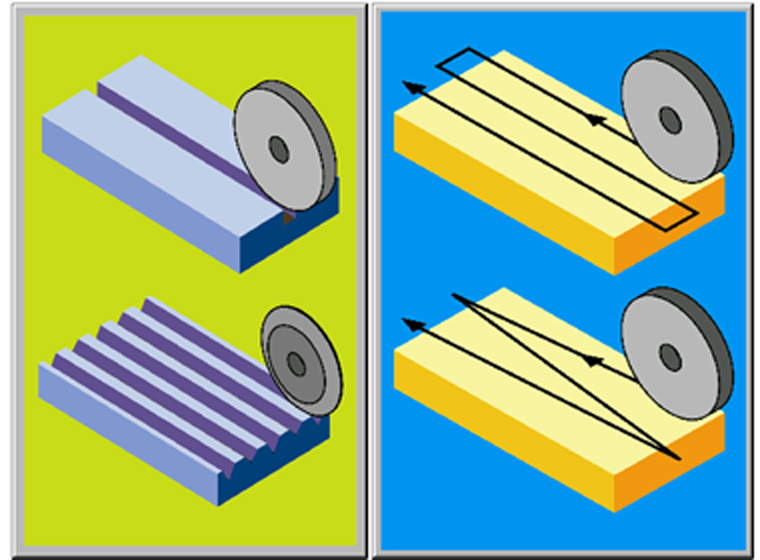 "The addition of the Perfect range to the RK International Machine Tools portfolio reinforces our commitment to providing the widest selection of grinding technology to our customers. The high quality of the Perfect range complements the other grinding systems that we support and will provide customers with a comprehensive choice when it comes to precision grinding," says Simon Rood, Sales Manager, RK International Machine Tools Limited.
For more information on the PERFECT X25 PLC Surface Grinder, please click here. The full range of PERFECT Surface Grinders can be viewed by clicking here.