Search results
600 UK in conjunction with their distributor, Haberstroh GmbH & Co. KG, will demonstrate leading examples of Colchester and Harrison manual and CNC lathes together with new workholding products from Pratt Burnerd International on stand E10, in Hall 6 at AMB Stuttgart from 13 to 17 September 2016.
On show will be the all new 2016 model of the world renown Colchester Triumph centre lathe, the new 3-axis Harrison Alpha XC CNC combination lathe, plus an extensive range of new chucking solutions from Pratt Burnerd International.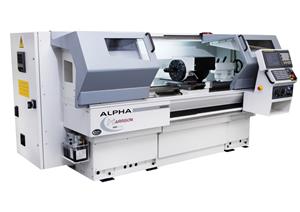 The Colchester Triumph, the world's best selling toolroom centre lathe, has been redesigned to give operators even better performance than ever before, incorporating fully integrated independent DRO and moveable chip guarding for enhanced swarf removal, all allied to its existing 'class leading' cutting performance.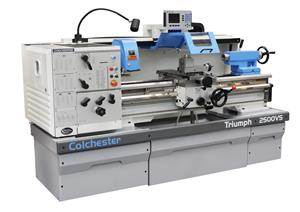 The NEW 3-axis Harrison Alpha XC CNC combination lathe adds full c-axis operation to the world renown Alpha manual/CNC lathe range. Operators can now programme turning, milling, drilling and tapping, at the machine in just a few simple steps using the well proven and operator friendly Alpha control.
Pratt Burnerd International will be exhibiting heavy duty innovative manual chucks, application driven variations of the new Gripfast Combination Power Chuck as well as introducing the all new Gripsafe chuck force measurement gripmeter.
The New Gripsafe allows operators to effortlessly measure and record lathe chuck gripping forces and is ideal for large workshops with multiple machines - ensuring that equipment is meeting the necessary health and safety standards at all times.
Visit 600 UK in Hall 6, stand number 6E10, on the Haberstroh stand alongside fellow 600 Group company, TYKMA Electrox Industrial Laser Systems on Stand 6E10 at AMB Stuttgart.