Search results
RK International Machine Tools reputation as a leading supplier of high performance grinding machines has been further enhanced by the addition of the Mini and Maxi ranges of travelling column surface grinders from its long-term principal, Delta s.p.a. The Italy-based grinding specialist's Mini and Maxi range of travelling column surface grinders to UK-based customers through RK International, exclusive UK and Irish agent.
The Mini range encompasses three machines with maximum grinding areas ranging from 800 x 550 mm through to 1600 x 650 mm, while the more expansive Maxi range features 15 models from 1200 x 775 mm to 3000 x 1100 maximum grinding surface. Features of both ranges include the use of a stabilised Meehanite cast-iron structure for maximum rigidity and grinding performance. Each machine also benefits from hydrostatic support on all machine slideways which generates zero friction and eliminates wear in order to maintain accuracy over extended periods of operation, with finished component quality further enhanced by the elimination of stick/slip.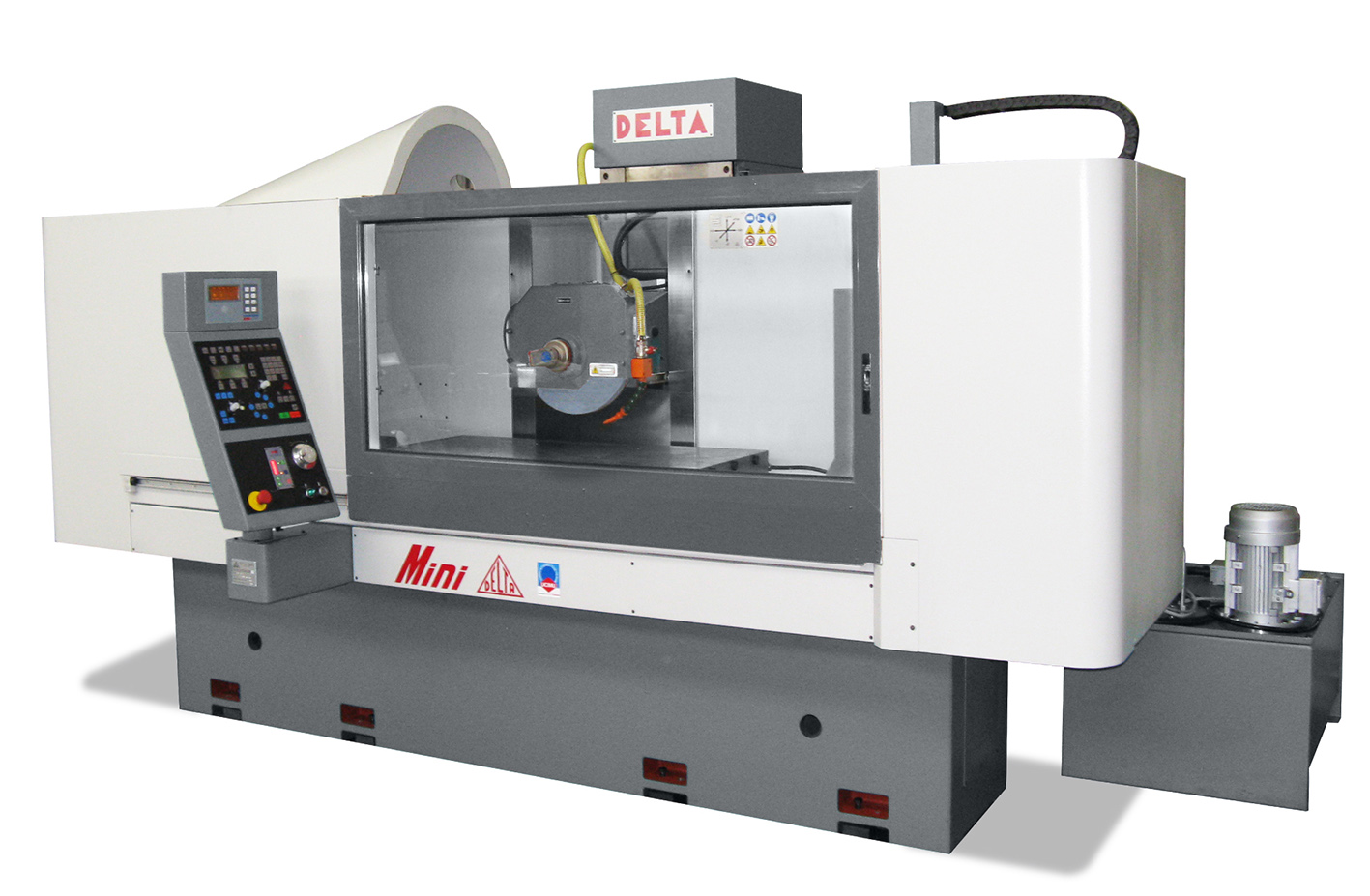 The spindle, which is supported on the travelling column, is a servo-ventilated type, with a Mackensen hydrodynamic bearing on the front and a pair of pre-loaded precision ball bearings on the rear. This set-up provides the user with zero wear, maximum durability and zero friction, which delivers fine surface finishes and high geometric and machining precision.
The machines come with a choice of control units, in the case of the Mini & Maxi range users can select from the Diastep, CN Plus Touchscreen or full Siemens SINUMERIK,. The Diastep system controls all machine functions, displays the axes, and has automatic grinding cycle accessed through a menu system, including rough grinding, finish grinding, spark out, automatic dressing with compensation. The control also allows the operator to modify the entered parameters without interrupting the cycle. The CN Plus Touchscreen brings additional storage for part programs and, linear and interpolated wheel dressing on the table making use of wheels with parametric profiles, multi-surface machining, and shoulder grinding on the Y-axis possible. With the Siemens CNC option users have even greater flexibility thanks to the user-friendly and powerful operator-machine interface, with an unlimited number of workpiece machining cycles that can be recalled in sequence. Wheel dressing can be carried out with one or more diamonds or, with a diamond dressing disc. The control also includes integrated CAD-CAM capable of generating and dynamically simulating profiles and provide optimisation of movement for the grinding wheel and part surface.
Dick Aldrich, RK International Machine Tools' Director, says: "The Delta range has proved to be very popular thanks to the technical excellence and cost-effective pricing of the range. The Mini and Maxi ranges are further examples of how Delta is developing grinding machines with the specifications and options that meet the needs of a wide range of customers."
To view the full range of Italian manufactured DELTA Grinding Machines, please click here.