Search results
RK International Machine Tools has announced the arrival of the Robbi Omicron IGU high-precision CNC internal grinder to its range. This versatile and accurate machine features a four position spindle turret that can be configured in a multitude of set-ups to include internal and external grinding wheels, with an additional position for a tailstock to allow centring of the workpiece.
In addition to the versatility provided by the spindle turret, the Omicron IGU benefits from Robbi's exceptional build quality. The Italy-based machine tool builder mixes the highest technology and design with competitive pricing and the Omicron IGU features a solid granite machine base to provide thermal stability, rigidity is aided by the use of roller linear guides that as well as improving rigidity also reducing stick-slip for increased speed and acceleration. To maintain the high precision grinding accuracies, absolute linear encoders are used on the X and Z axes for maximum positional and repeatability performance.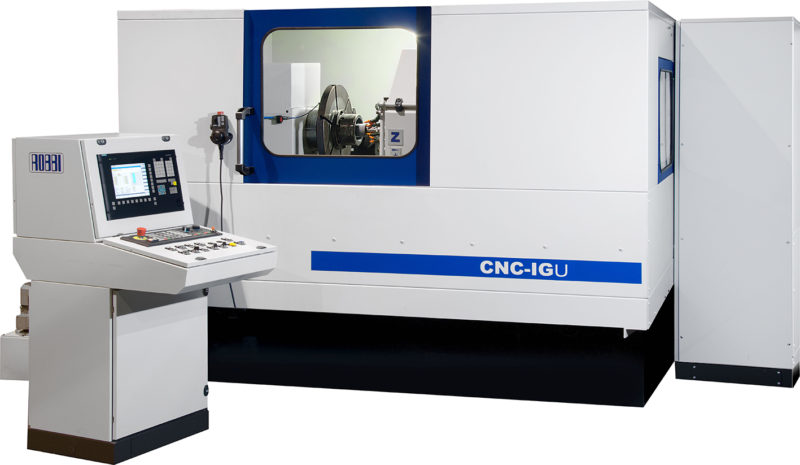 With a footprint of 2600 mm by 1600 mm the Omicron IGU is a fairly compact machine but presents impressive capabilities, with axis travels of 450 x 650 mm in X and Z axes, with a maximum workpiece diameter of 650 mm and 200 mm maximum diameter for both internal and external grinding. The spindle turret has a repeatability accuracy of 2 arc seconds with a total swivelling range of -5 deg to + 275 deg with a resolution of 0.001 deg.
The CNC control is provided by Robbi's tried and trusted solution in collaboration with Siemens. The 840D sl control system, that in addition to an array of standard internal and external grinding programs the intuitive interface allows more complex programs to be created without any ISO G-code knowledge, with a summary of the program highlighted on screen to avoid any potential errors. The control also features three options for shoulder grinding, which can be achieved manually, automatically, or with the addition of gap control, the latter aiding cycle time reductions. Wheel dressing is also carried out automatically either outside the grinding cycle, automatically as part of the cycle, automatically at specified intervals or on demand.
Commenting on the arrival of the Omicron IGU, Dick Aldrich, RK International Machine Tools' Director, says: "We have a long working relationship with Robbi, with many installations across the UK. The addition of the Omicron IGU brings diversity to the range and opens up further opportunities to advance our position as a leading provider of high quality, high technology grinding solutions."
Please click here to see more information on the ROBBI IGU High Precision Internal Grinding Machine.