Search results
RK International Machine Tools has a long-established relationship supplying machine tools and equipment to the education sector, working with schools, college and universities. Its latest collaboration with The Leigh UTC (University Technical College), which was recently opened to provide work related qualifications for students in North Kent.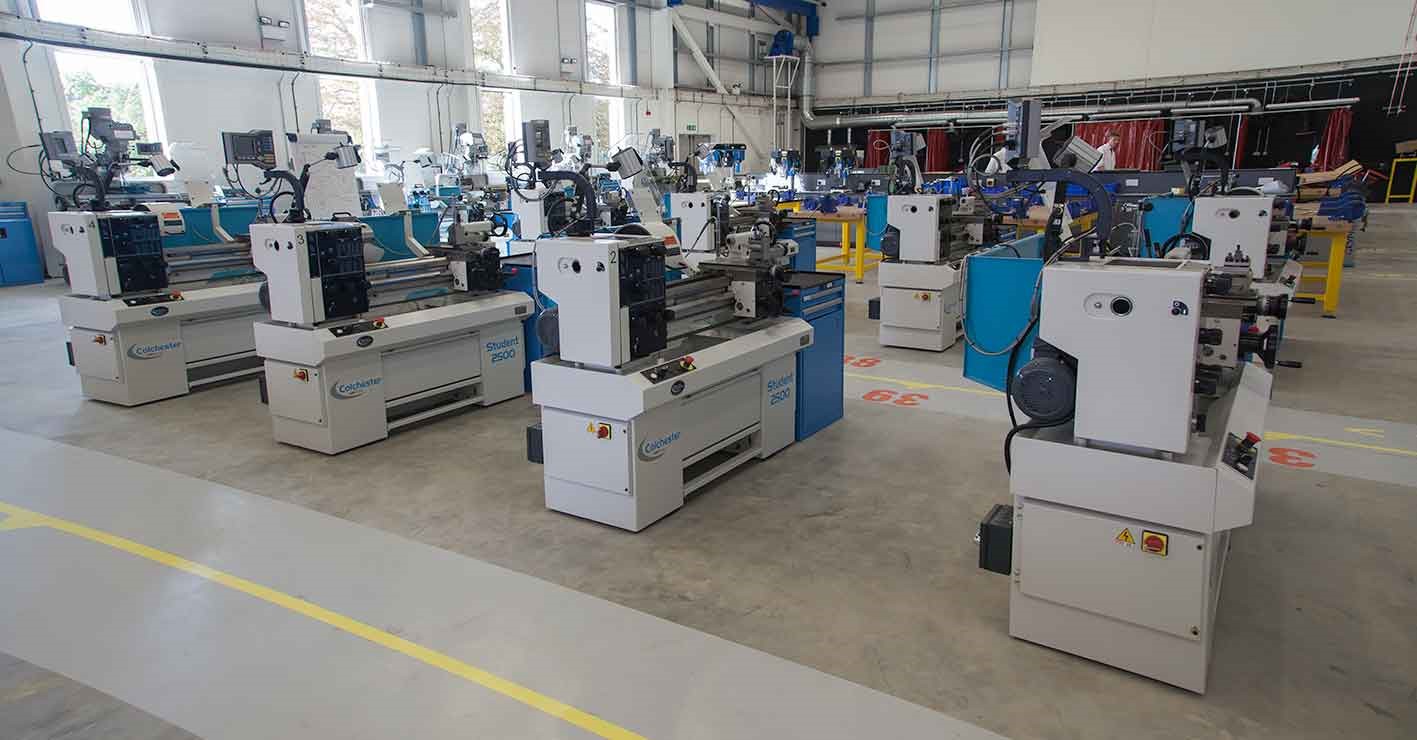 Some of the machine tools installed in the college workshops by RK International Machine Tools
The students at The Leigh UTC will experience an innovative, business-led, problem-solving curriculum throughout Key Stage 4, which will prepare them to achieve relevant work-related qualifications and transferable skills, which in turn will enhance their prospects for future training or employment. As part of this training The Leigh UTC required well-equipped workshops in which students could gain broad experience of a variety of machine tools from manual machines through to Computer Numerical Controlled (CNC) systems. The Leigh UTC is in an excellent position as it began with a clean sheet of paper, and a brand new centre of excellence. From this it has created a vision to provide outstanding STEM (Science, Technology, Engineering and Mathematics) learning.  The College has capacity to host 600 students and the College will focus its attention on the practical application of academic and vocational learning, but in return these students are expected to excel and become world class engineers. Students have strict dress code that includes business suits while in the classrooms environment and white lab coats while in the workshops. This is seen as aiding the development of discipline, self-respect, and social skills.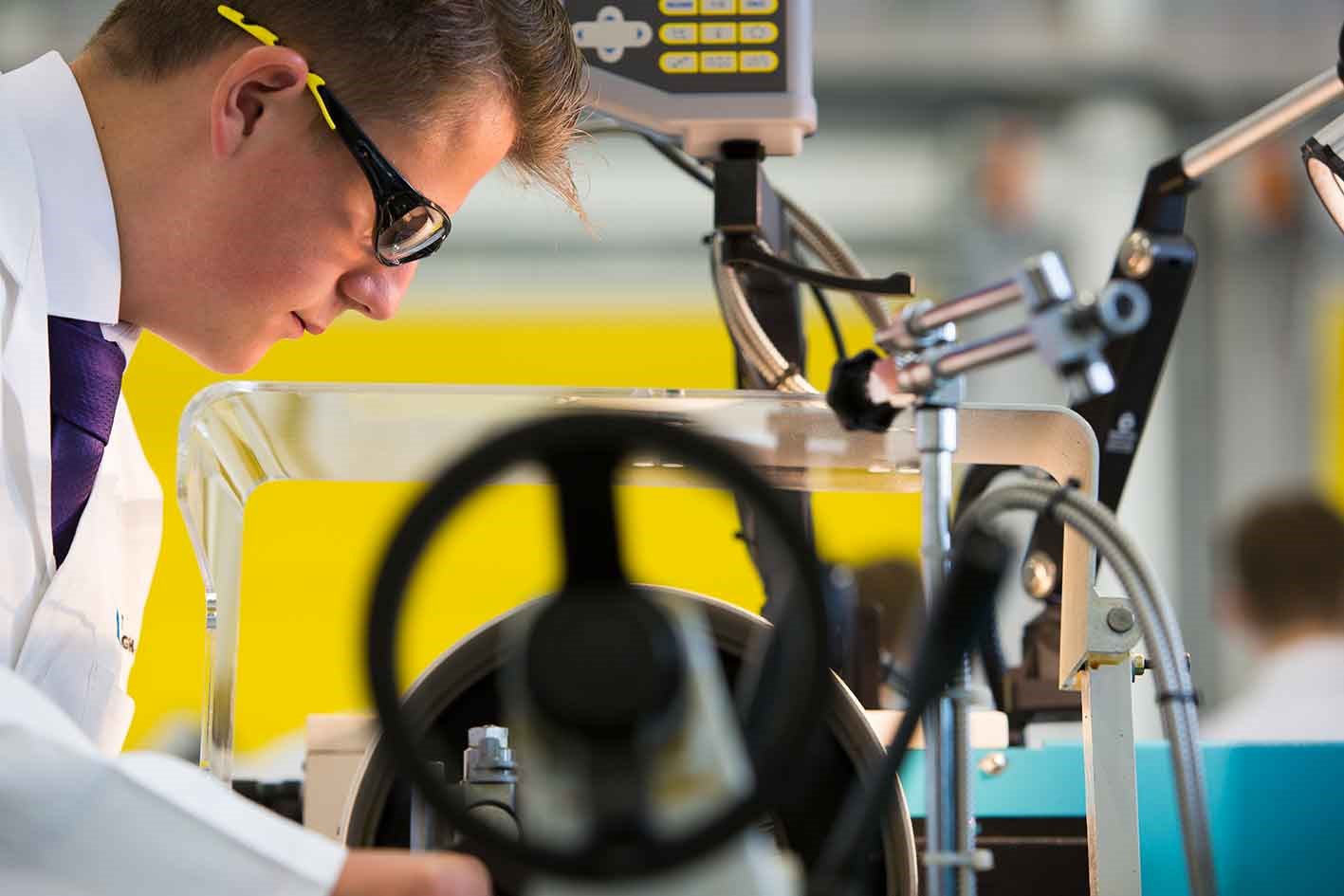 To fulfil the ambition of the College it required its workshops to be equipped to a high standard, with machine tools and associated items that would enhance the learning experience. As expected, there was a lengthy appraisal process followed by submission of tenders to provide a 'turn-key' package of equipment for the mechanical workshops , with the contract being awarded to RK International Machine Tools, based just a few minutes up the road from the UTC in Erith Kent. The investment in machine tools and associated equipment was over £350,000 and saw over 70 individual items of workshop equipment delivered and installed into the brand new workshops at the College.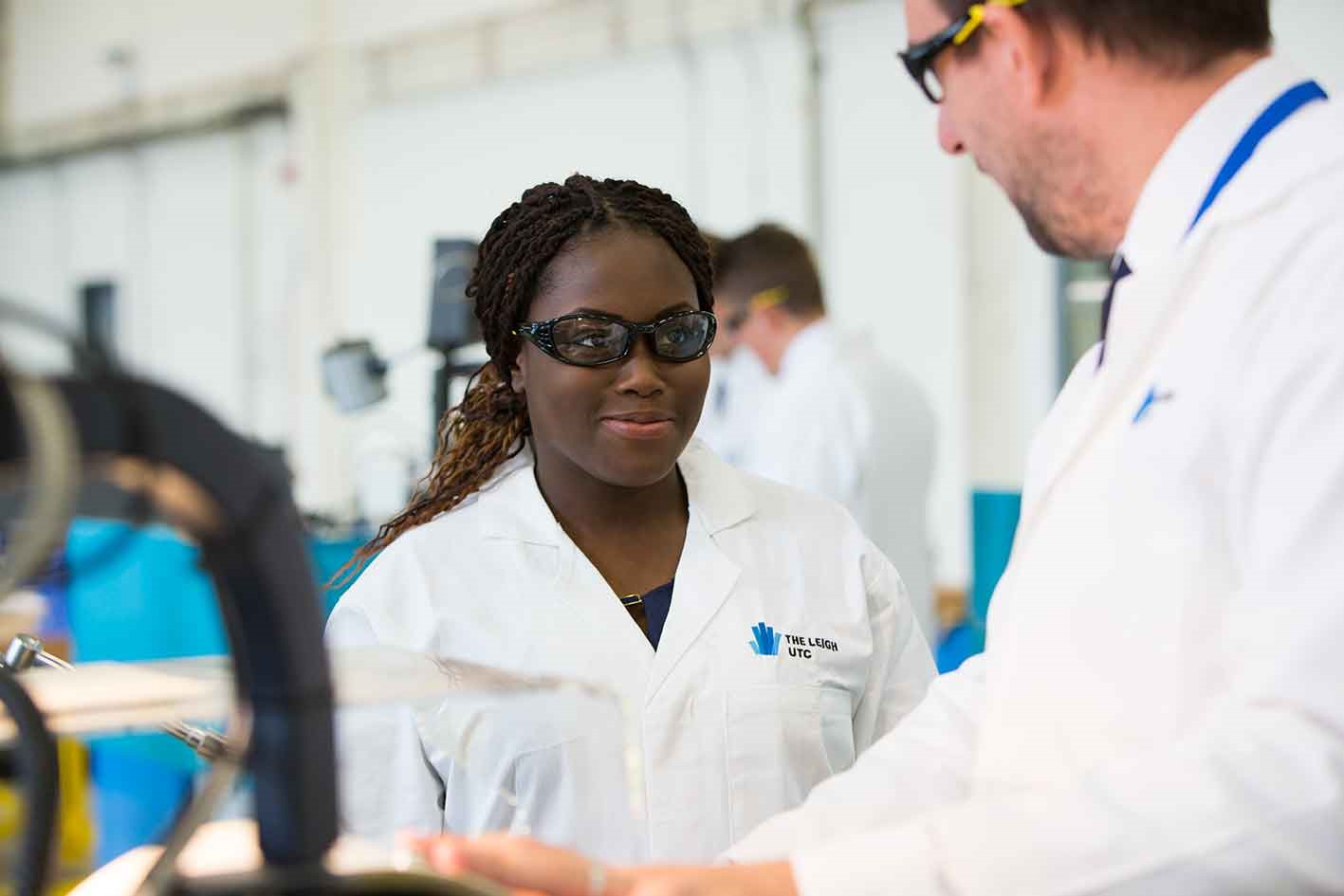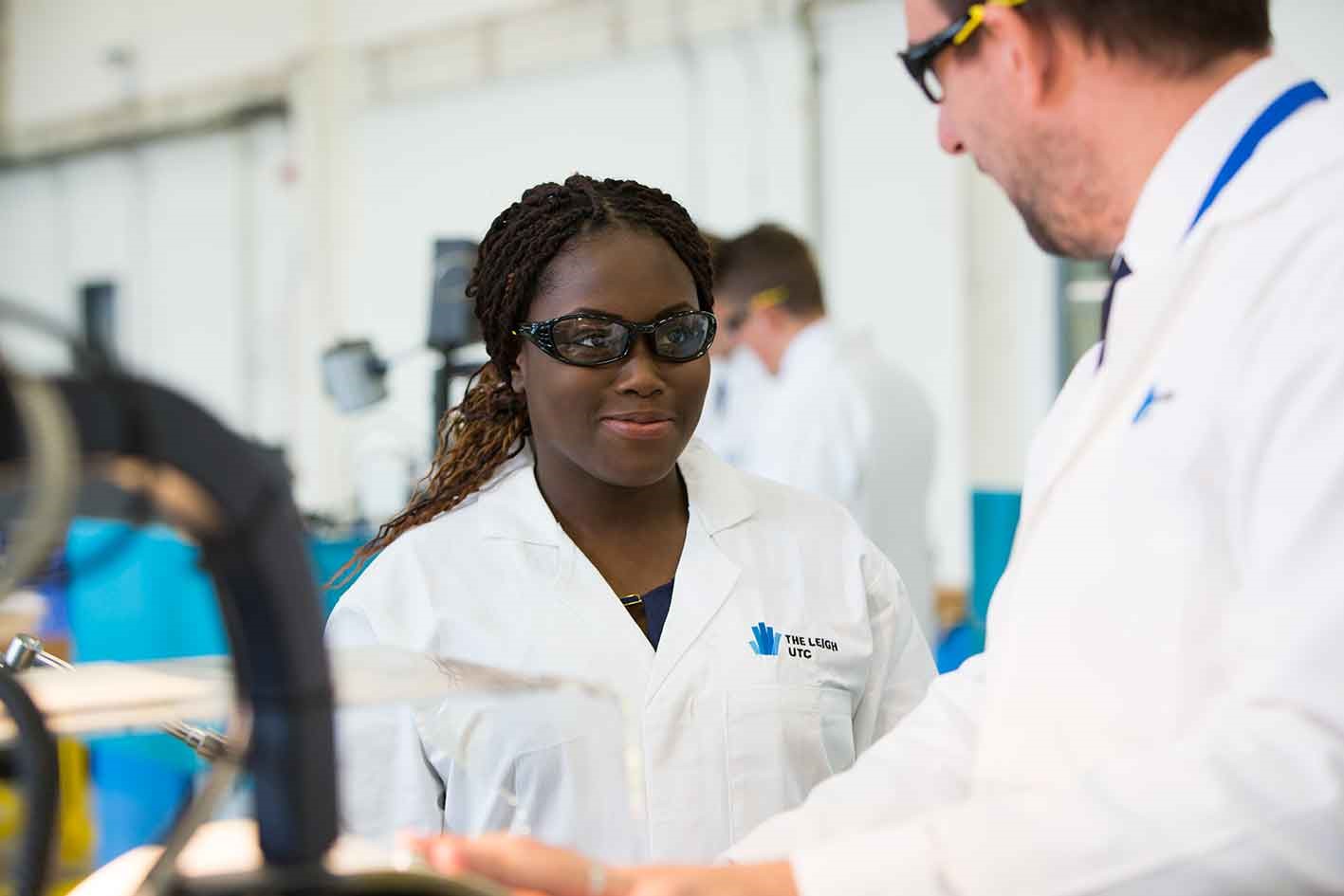 "As a business we have been fully supportive of the education sector for more than 20 years and the opportunity to become heavily involved with The Leigh UTC, which is right on our doorstep, is something that we are all extremely proud to be involved with," says Simon Rood, Sales Manager, RK International Machine Tools Limited. "We see it as vitally important that colleges such as The Leigh UTC have the right equipment to provide the experience to students before they venture out into industry for the first time. Our experience in project management combined with the mix of Europa mills, Colchester and Harrison lathes, along with two CNC machines will ensure that they can achieve a broad education in machining skills, while the other workshop equipment we have supplied will enhance the students' all-round engineering skills."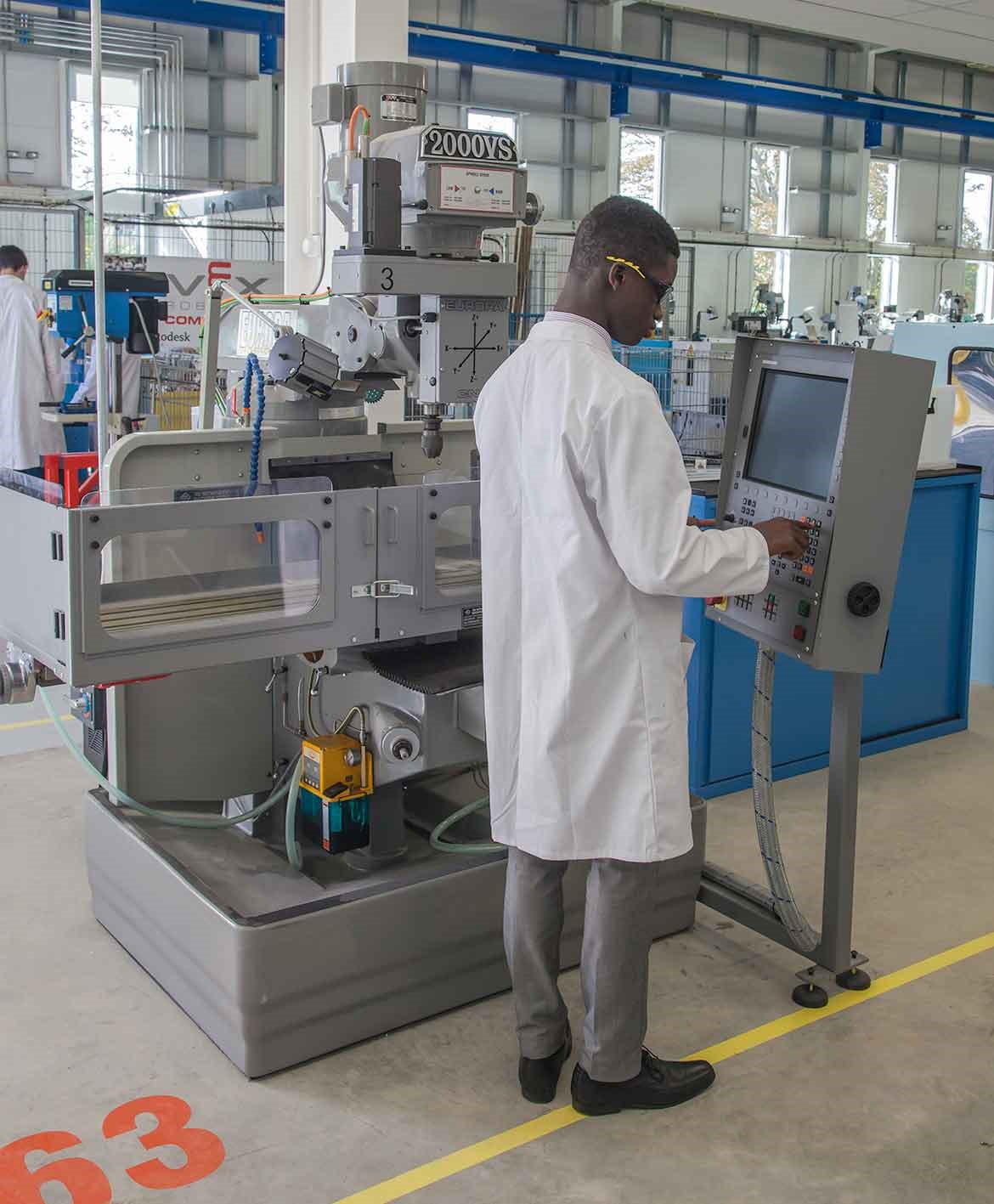 Work at The Leigh UTC focusses on students aged between 14 and 19 who can specialise in in computer sciences or engineering in a facility that is being held up as state-of-the-art and aspirational. Stephen Leahey, Principal at The Leigh UTC explains: "Our approach to learning is geared towards developing students that meet the requirements of modern industry and as part of that we work closely with local partners and sponsors who can assist by providing specialist knowledge and ensure that we are meeting the needs of industry. Our key target though is to make sure that when students leave the College they are fully prepared for progression to work directly within the engineering sector, or to advance to further full-time education to develop the skills they have gained in their time with us."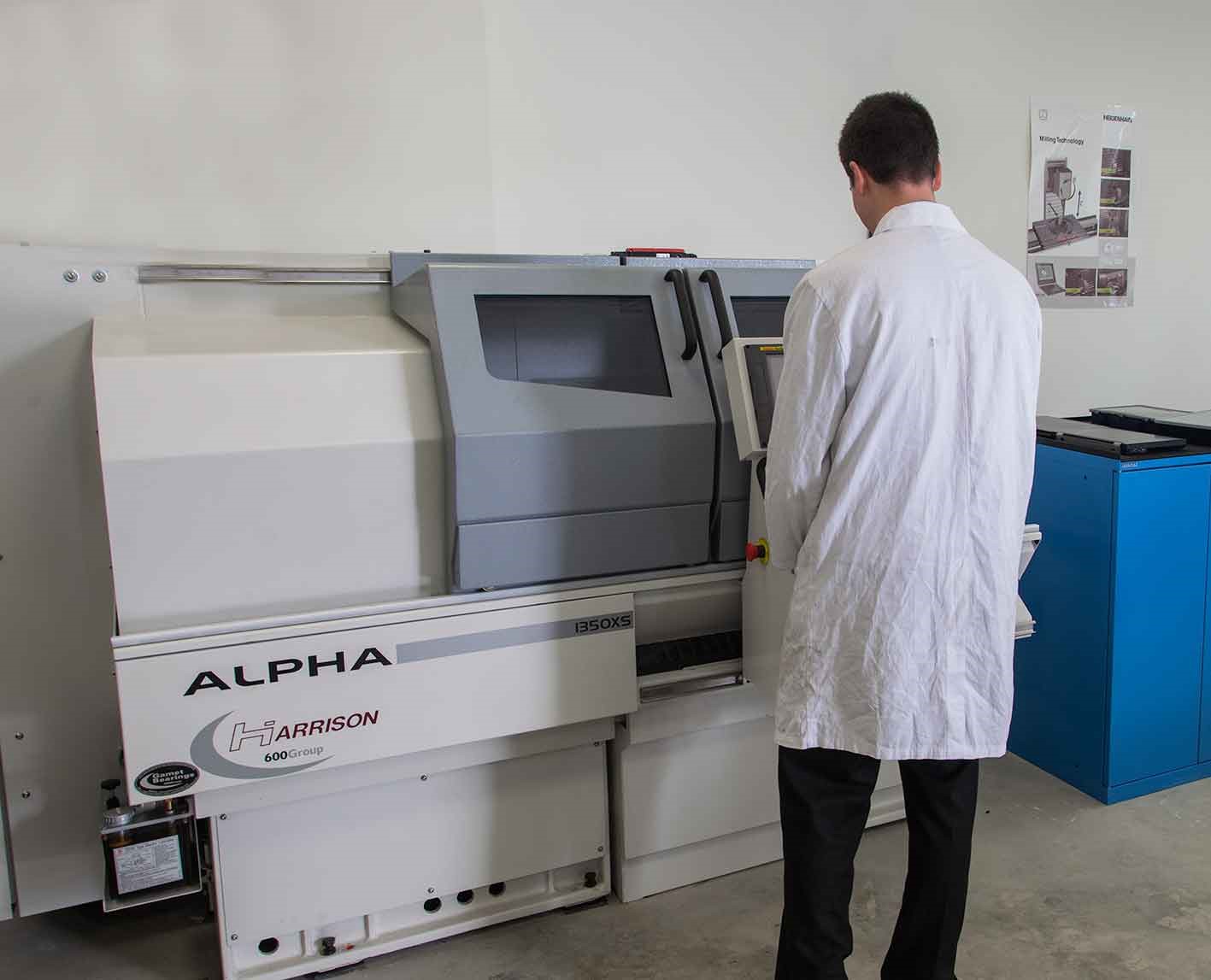 This partnership with industry is vital and along with the work the College is doing in conjunction with RK International Machine Tools, which includes open days and presentations to local engineering businesses, the College has ensured that key local businesses are part of the management team. This includes Dartford-based Kenard Engineering, whose Managing Director, Keith Ellis, is Chairman of the College's Board of Governors: "Kenard Engineering has been delighted to have been so closely involved with the creation, design and development of The Leigh UTC. We firmly believe that this project will provide a solid foundation for creating the engineers of the future. I am pleased to confirm our total support for both the designs of the building and the education brief that has been developed for this UTC."