Search results

Grinding and turning take centre stage for RK International at MACH 2022
RK International Machine Tools will focus attention on its extensive grinding machine portfolio and the recently introduced EUROPA eturn VS range of manual lathes at MACH 2022. In total seven machines will be on display with all but one under power. Grinding machines shown come from its long-term supplying partners Robbi, Perfect, Delta, and Jainnher; covering all aspects of abrasive machining through universal grinding, surface grinding, vertical spindle rotary table grinding and centreless grinding. Those looking for manual turning will be able to see and discuss the EUROPA eturn VS range represented at MACH 2022 by the mid-range VS390 gap bed lathe.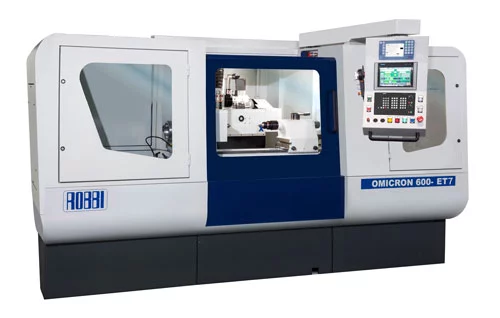 There will be two machines on show from Robbi, these being the Robbi Omicron 1000R conventional universal grinder and the company's latest development, the Robbi Omicron T7 PLC universal grinder. The Omicron1000R is the smallest in the R-series with a between centre distance of 1000mm (600mm available on the smallest R Series model). Delivering high standards of precision, with roundness of 0,8 micron and cylindricity from 2 to 6 micron, its versatility and flexibility also make it ideal for small batch production. The Omicron conventional universal grinder is also the only western European produced machine of this type. The second machine from the Omicron T7 PLC features the latest version of the company's control system with touch screen interaction allowing ease of programming for operations such as wheelhead and table positioning; multiple diameters in the same cycle; semi-automatic grinding cycles, with auto stop of the wheel feed once the programmed diameter has been reached; automatic wheel dressing cycle with compensation of grinding dimensions; plus numerous other time-saving features.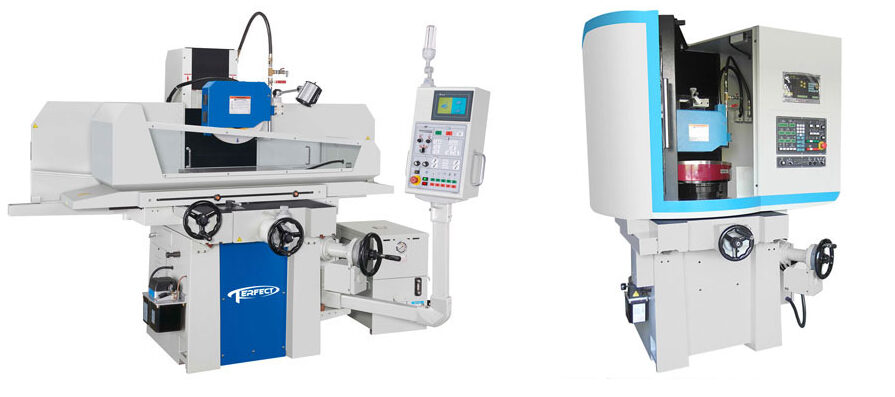 The Perfect range of grinders will be represented by the new PFG-3060DT, a new to market range of touchscreen controlled surface grinders. With a table size of 300 by 600 mm, spindle centre to table distance of 500 mm and a 300 kg maximum table load, the PFG-3060DT is a highly capable machine whose performance is enhanced by the use of a CP4 high-precision spindle and a fully-supported rail design for added precision and stability. The easy to use control features multi-function grinding and dressing programs developed by Perfect to deliver optimum performance and grind quality. The Perfect PFG-400R rotary table surface grinder is representing the company's R series of horizontal spindle, rotary table models. Often referred to as a ring grinder, the spindle is a class P4 high precision angular contact bearing unit, giving run-out accuracy of 2μm. Thanks to the spindle being a cartridge-type it is completely sealed and lubricated for extended service life. The PERFECT PFG-400R surface grinders on show will also feature full machine enclosure, a requirement that more and more UK customers are expecting from a grinding machine.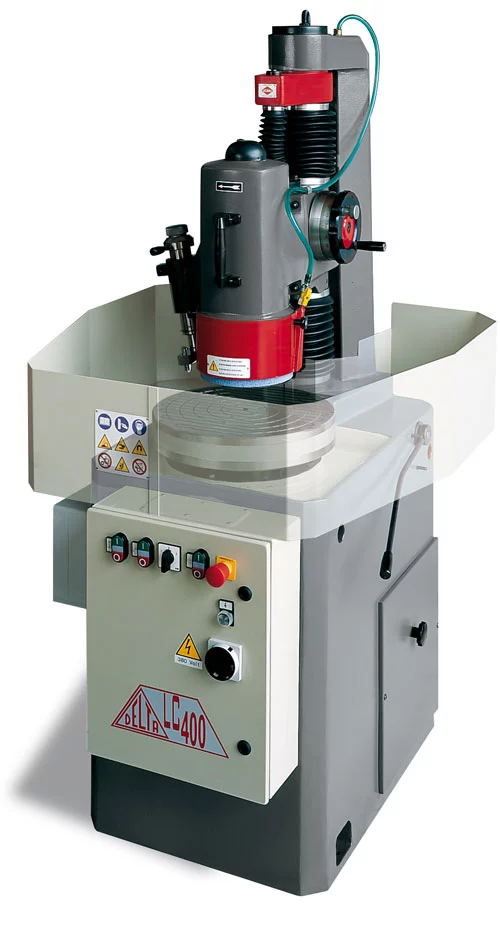 Representing the Delta range will be the LC500 vertical spindle, rotary table surface grinder. The LC500 can grind up to 500 mm diameter and up to 205 mm in height. While a manual machine as standard the LC500 can be equipped with Delta's L11E automation system. This system allows micron-level feed increments to the vertical axis. Additional features include canned cycles to automate certain functions such as material to removed, increment (min. 0.001 mm), number of spark arrestors, number of table revs per increment. Once the cycle is complete the wheelhead is retracted and the machine comes to a complete stop ready for part unloading.
Centreless grinding is represented by the Jainnher JHC12S machine. This machine allows through-feed and plunge grinding of components measuring up to 40mm diameter while holding micron level accuracies. Further enhancements to the grinding performance come from the servo motor driven regulating wheel which provides perfect control of linear speeds for optimum grinding results. This kind of performance has already made the JHC12S popular with a number of UK customers.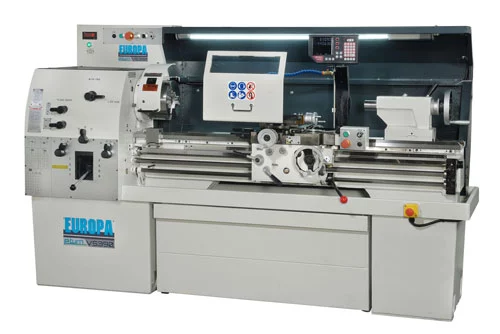 Completing the display is the brand new EUROPA eturn VS390 manual lathe with a 390 mm swing over the bed (610 in the gap). The range also features eturn Energy Management Technology (EEMT), which helps reduce energy consumption, particularly at times when the machine is stood idle by putting the lathe into sleep mode and switching off all unnecessary power consumption. The eight machine range starts with the compact eturn VS330 with either 750 mm or 1000 mm between centre distance, to the largest machine, the VS560 with its 560 mm swing and up to 3000 mm between centres. Each machine comes with infinitely variable spindle speeds with the smaller machines featuring two gear ranges, moving up to three ranges on the larger machines to allow constant torque. Longitudinal feedrates are between 0.02 and 1.04 mm/rev, which also accommodate the machining of a wide range of metric and imperial thread types. All of the EUROPA eturn lathes feature a hardened and ground bed, while the headstock is equipped with high performance NSK heavy-duty taper roller bearings that will provide years of trouble-free running and DIN8605 toolroom accuracy standards.
If your planning to visit, please register on the link below .