Search results
At the forthcoming EMO 2015 in Milan this coming October (2015), Italian manufacture ROBBI, will show the latest Omicron CNC3615 Versatile Grinding Machine that is capable of both internal and external grinding operations.
The OMICRON CNC3615 is equipped with 3 grinding wheels, to undertake, external grinding, face grinding and internal grinding operations
On the front of the wheelhead turret, you will find 2 Grinding Wheels (external and face grinding) A third Grinding wheel can be found on the back of the wheelhead turret for internal grinding operations and features a 24,000rpm maximum, grease lubricated, electro spindle.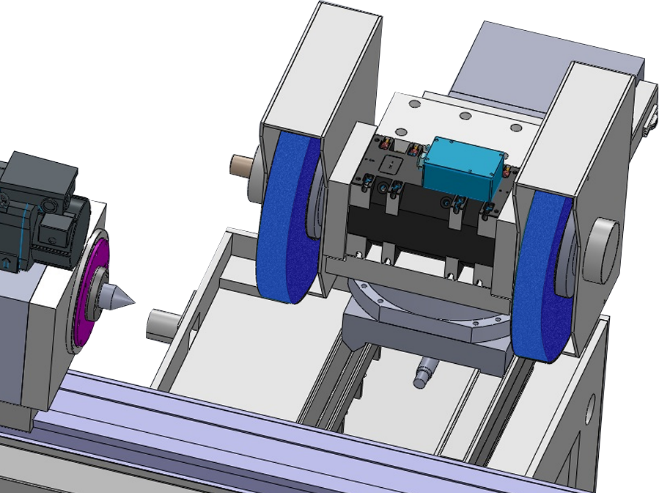 The OMICRON CNC3615 is fitted with a tailstock complete with hydraulic clamping, opening and closing and is suitable for utilising the face driver with high precision.
For continued machine precision and production requirments, the ROBBI OMICRON CNC3615 is fitted a Side Probe.
Automatic gap control allows a fast and automatic execution of the operation.
Automatic grinding wheel balancer allows for continious wheel balancing operation providing increased productivity.
An in-process measuring gauge provides a closed-loop measurring system with the CNC control, further verifying the machines production and precision attributes.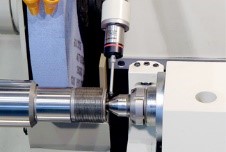 This latest generation ROBBI OMICRON CNC3615 machine is suitable for many different types of Users and may be used manually/semi-automatic.
The software is simple and intuitive:
easy programming
may be modifiable during the working process
The grinding machine OMICRON CNC3615 is characterized by an ergonomic and well-designed renewed fully enclosed guarding and this machine can be seen in Hall 18, Stand L26 at EMO MILANO 2015, fieramilano, 5th to the 10th October 2015