Search results
FSG Tool & Die based in Llantrisant south Wales cannot be described as 'your typical' toolmaker. Investment at its modern facility has seen numerous machining centres, turning centres, EDM machine and robotic loading systems installed. The result is an award winning company with the claim to being the largest privately owned 'design and build' toolmaking company in Europe. Supplying a global market place covering sectors such as automotive, can and end manufacturing, pharmaceutical/medical, foil and plastic packaging, and the paper and board industries, this investment helps it maintain its leading position.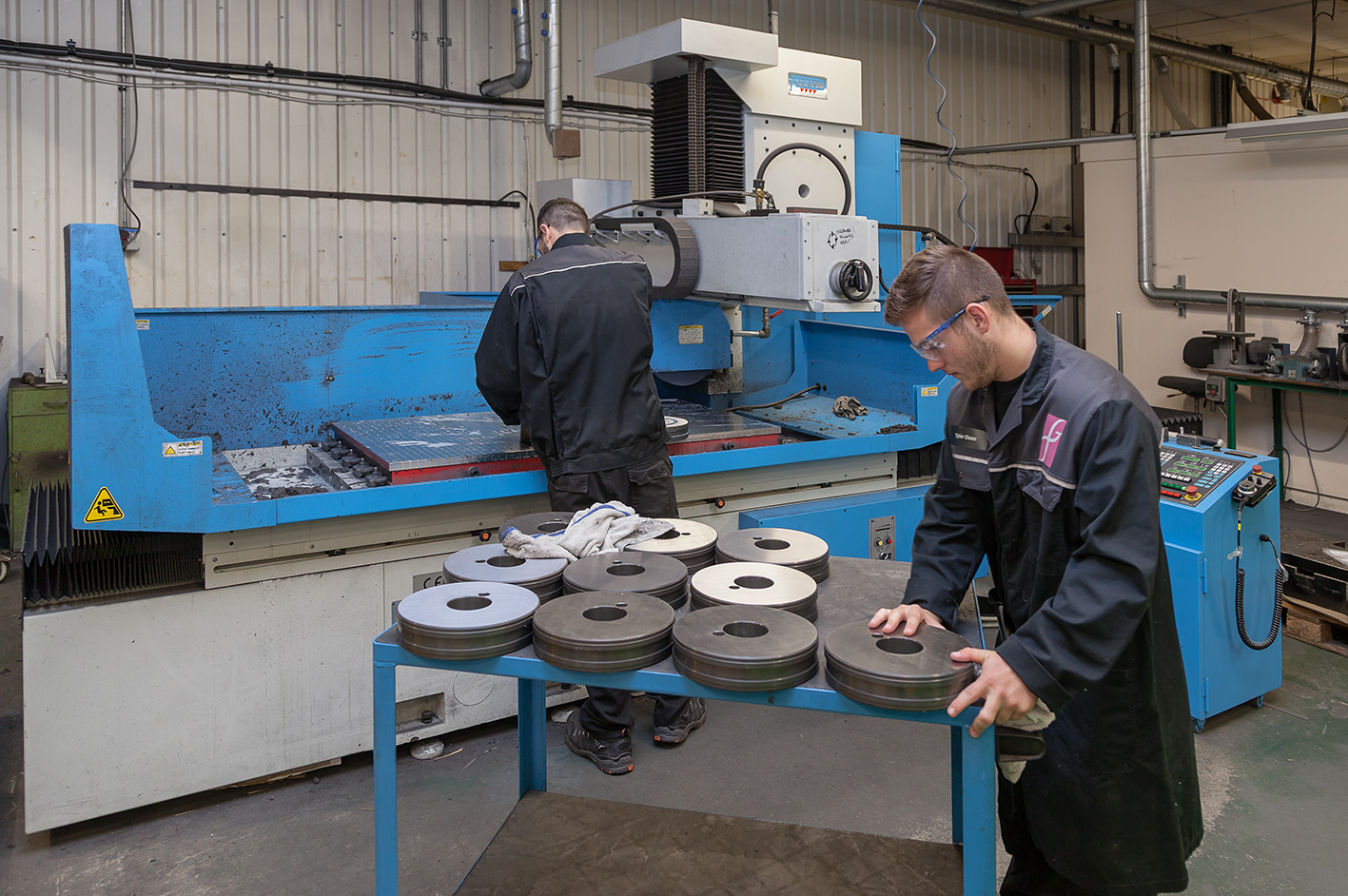 The services offered by FSG Tool & Die cover all areas of tool making including press tool, injection moulding, thermoforming, as well as undertaking prototyping for customers. This diversity has led to consistent growth in business that is driving its investment in new machine tools and the development of skills, with a long history of employing apprentices, with many of its 85 employees having been through its apprentice programme. As tooling becomes more complex the size of die sets has also increased and to meet this particular need FSG Tool & Die reviewed its surface grinding capacity, with a view to replacing an existing machine that had seen extensive service, with something that would bring them up to date and also provide greater capacity.
FSG Tool & Die's Grinding Team Leader, Simon Elliott was charged with finding a suitable replacement, a task that saw him looking at lots of options, but a visit to the stand of RK International Machine Tools at the MACH exhibition opened his eyes to the Perfect range, in particular its cantilever series of surface grinders. "The meeting at MACH was very opportune and in discussion with RK's Dick Aldrich I was quickly convinced that the Perfect PFG80-150AHD would meet all of our requirements. On top of that I was reassured by the conversations that we were having that we would get the level of pre- and after-sales support that we needed from RK International Machine Tools."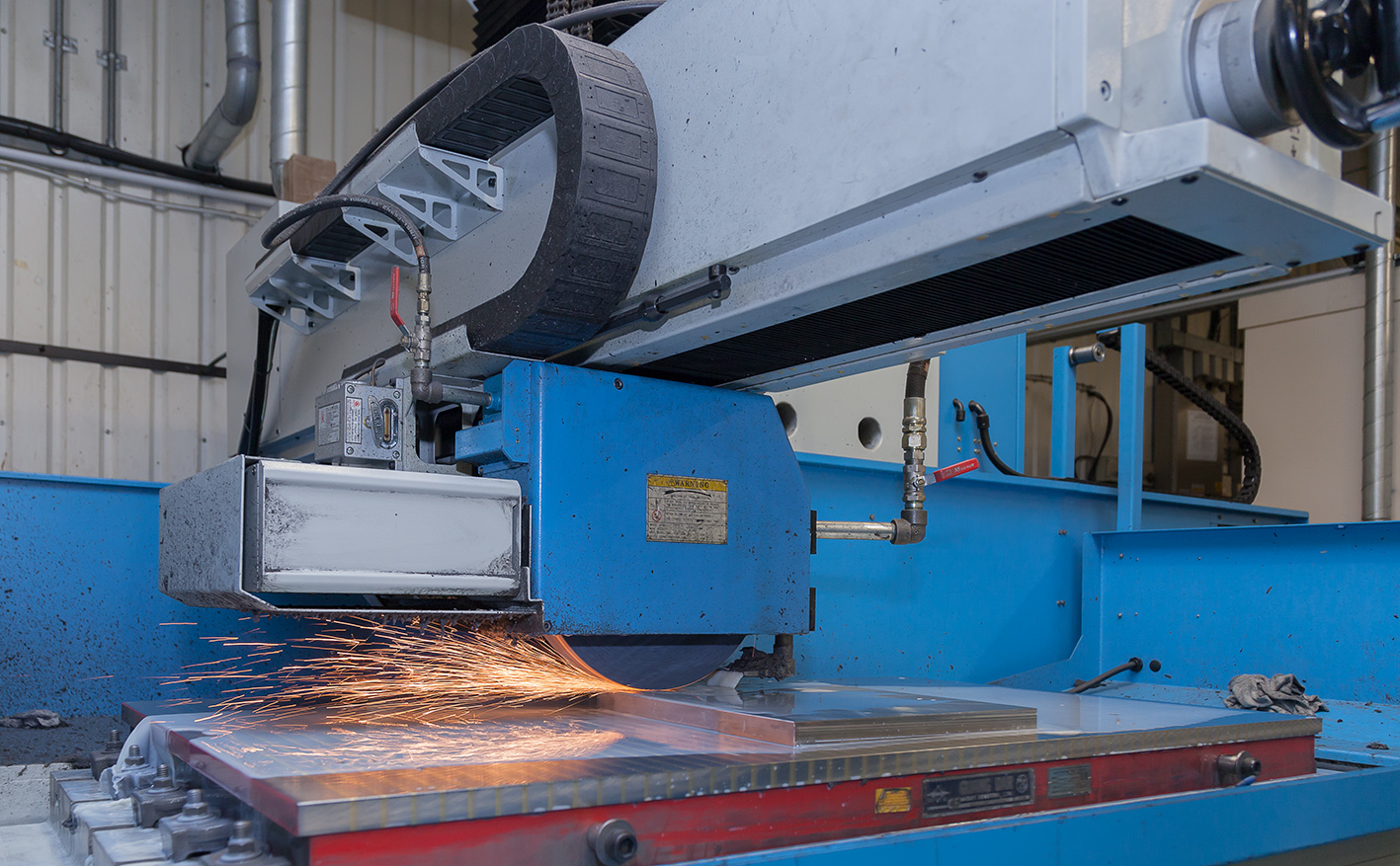 The Perfect PFG80-150AHD surface grinder is the smallest machine in the company's cantilever range, even so it comes with a table size of 800 mm by 1500 mm, which covers the vast majority of work that FSG Tool & Die produce. In addition, the extra size of the table provided the option of loading multiple smaller components to increase productivity. Other standard features of the Perfect PFG80-150AHD include automatic feed in all axes, with longitudinal traverse controlled hydraulically, and other axes via the servo motors. When manual intervention is required an electronic handwheel is available as standard. To improve productivity FSG Tool & Die specified the optional NC automatic parallel dressing and compensating system, which works in tandem with the NC auto down feed of the machine. Adding this attachment greatly improves machine efficiency as it dresses the wheel in-cycle, working in conjunction with the machine's PLC control, compensating for the amount of dressing required without any manual input.
"This machine was purchased as part of our ongoing investment strategy and to replace an older machine with the aim of generating greater efficiency in our grinding section, and that is exactly what it is doing," says Simon Elliott. "The increase in table size that we have is allowing us to work in different ways to improve throughput and also to larger grind parts that possibly would have gone out to sub-contract. Before placing the order we looked at a number of options before finalising our selection. The conversations we had with RK International reassured us that they were not just selling a machine, but wanted to make sure we were getting the right machine for our needs. And that turns out be just what we got."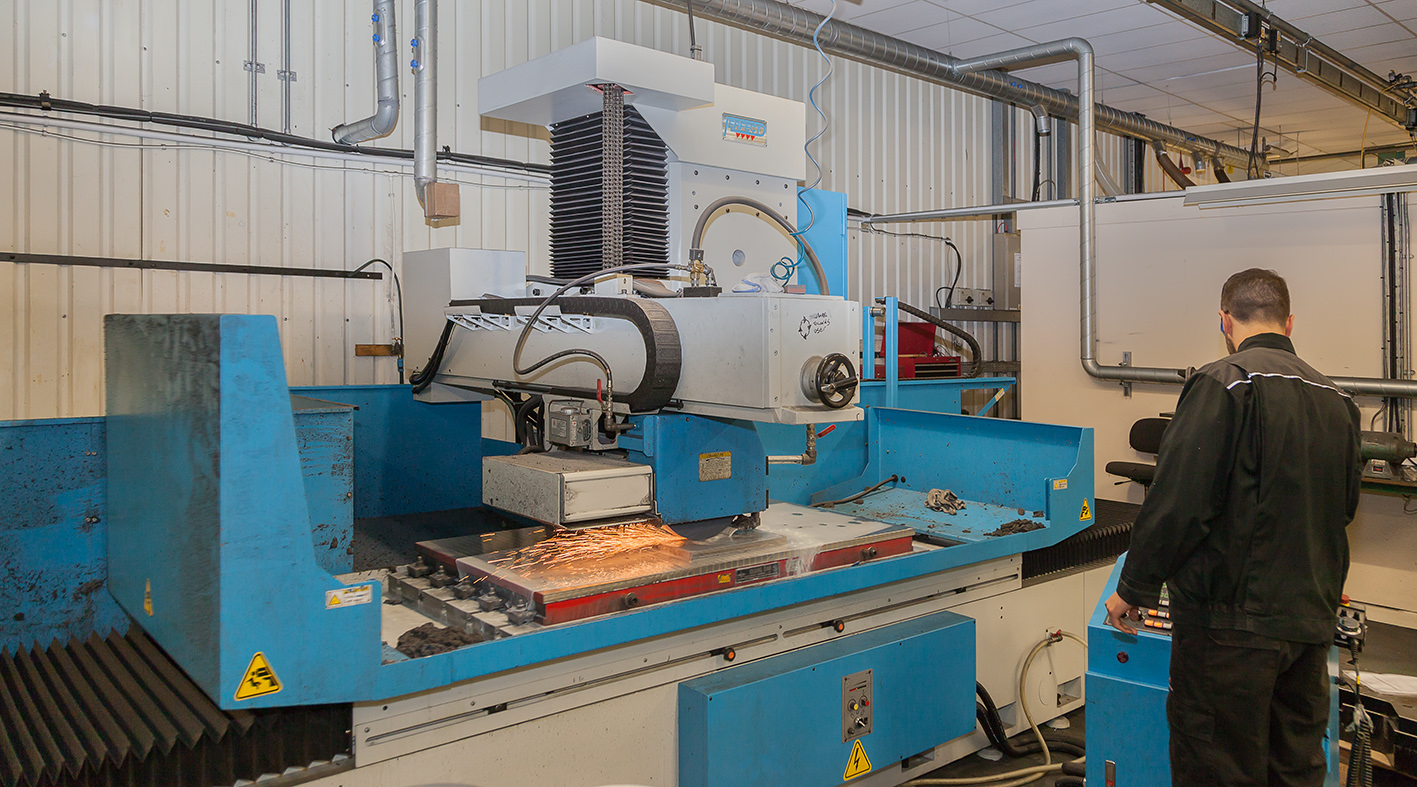 For a machine of this size installation was straightforward and carried out by RK International Machine Tools own engineers. Training was carried out at the same time that the machine was being installed and within a few days of it being out in position it was in production, immediately producing parts well within the required surface finish and tolerances. The Perfect Range of surface grinders includes saddle-type, column-type, cantilever and double-column style machines, with table capacities ranging from 150 mm by 450 mm through to 1600 mm by 6000 mm. The smaller M series machines are all manual control, with automation becoming progressively more involved as the range expands. The build quality includes an optimised cast iron construction that houses a high precision class P4 spindle with angular contact bearings to guarantee runout with 2 micron. For added longevity the spindles are cartridge type and sealed and lubricated for long working life.
For more details on the Perfect PFG 80-150 & PFG 100 150 AHD Cantilever Type Surface Grinders (800 / 1000 x 1500mm) please click here or email sales@rk-int.com for more information.