Search results
Providing a specialist design, manufacture, refurbishment service for gears, couplings and gearboxes, Stoke on Trent-based DePe Gear Company UK has developed its business through a combination of skills and investment the latest in manufacturing technology. With a capability to grind gears up to 1250 mm diameter and cut gears up to 2500 mm it has built a strong customer base across a diverse industry range that includes rail, energy, aerospace, steel processing, mining and quarrying. Its latest investment in a bespoke grinding solution, the Robbi Omicron CNC6015 universal grinding machine from RK International Machine Tools, is part of a drive for greater versatility and productivity, that will allow its growth to continue.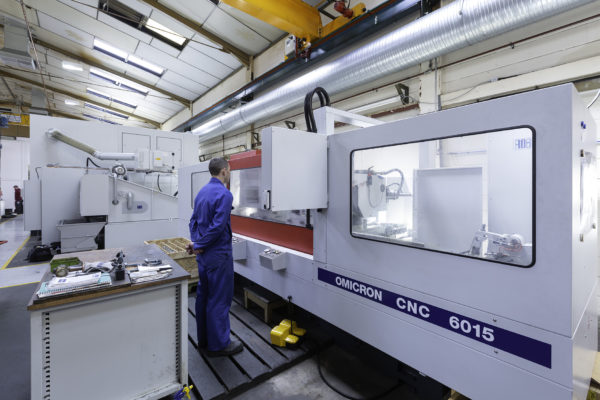 With its focus on one-off to low volume production (typically 50-off) DePe Gears requires its production facility to provide efficient and flexible capacity. When it came to internal and external grinding it had become reliant upon dedicated manual machines that didn't provide the efficient flow of work required. The challenge for DePe Gears, and Director Nigel Parker, was to find a Universal grinder that met all of their criteria: "We needed a machine with sufficient swing and weight carrying capacity for the work that we undertake, along with it having a single internal grinding head, and two external heads. Every supplier we contacted fell short of what we need, with the best meeting about 50 per cent of our needs. At this point we hadn't spoken to RK International, but one of the suppliers that had declined to quote suggested that they may be able to help," says Nigel Parker.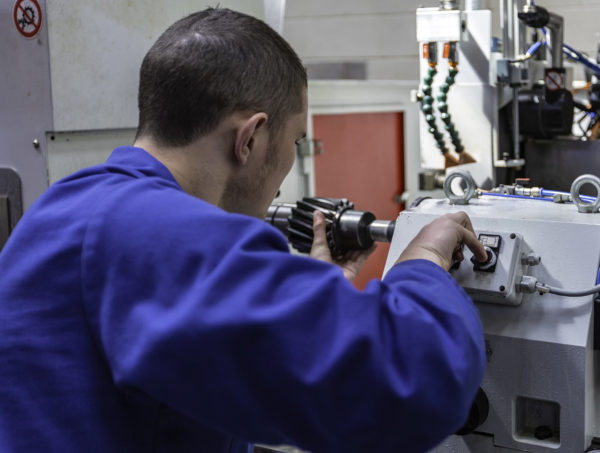 Discussions quickly progressed and using the Robbi Omicron CNC6015 Universal grinder as the base machine for the project, RK International Machine Tools and Italy-based Robbi set about creating a bespoke machine that would fulfil 90 per cent of DePe Gears' requirements. The basic specification of the Robbi Omicron 6015 includes a maximum grinding length of 1600 mm, capability to hold up to 1200 kg between centres and up to 300 mm centre height of the centres. The changes made to suit DePe's requirements included a purpose-built 500 Nm workhead with a specific bearing configuration using Gamet bearings that gave a weight capacity of 300 kg 150 mm from the spindle nose. To handle the weight and size of DePe Gears' components a special quill was also manufactured and centre height was increased to 350 mm. "Most customers have a requirement for 90 per cent external grinding and 10 per cent internal," says RK International Machine Tools Director, Dick Aldrich. "At DePe Gears that was closer to a 40/60 ratio and to meet the challenges posed by this, along with the wide variance in bore sizes to be ground, we used a direct drive 21 kW, 30,000 revs/min internal grinding spindle. Added to this we installed power sensors as the spindle speeds and bore sizes meant that sound sensors alone, would not be sufficient to monitor wheel contact." Other adaptions to the machine at DePe Gears included the fitting of linear scales and incremental linear encoders to all axes, adding a secondary, right-hand, external grinding wheel, automatic wheel balancing and gap control with in-cycle dressing, Renishaw probing and a 2.5 degree index facility with Hirth coupling was fitted.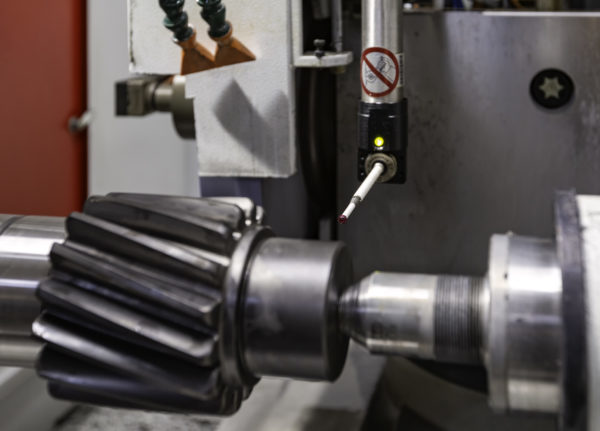 "The ease of which we could work with RK International made the whole process straightforward and we now have a machine that has replaced two older, dedicated machines and brought greater efficiency to our manufacturing process," says Nigel Parker. "Having the Robbi Omicron machine has allowed us to free up not only manpower and labour hours, but also floorspace that we can ultilise for further investment in our production processes." This ongoing investment, which adds to an already extensive portfolio of machine tools covering turning, milling gear cutting and gear grinding at DePe Gears will see it further develop its markets through improved capacity which in turn leads to keeping manufacturing costs under control while delivering improved and consistent quality with reduced lead times for customers.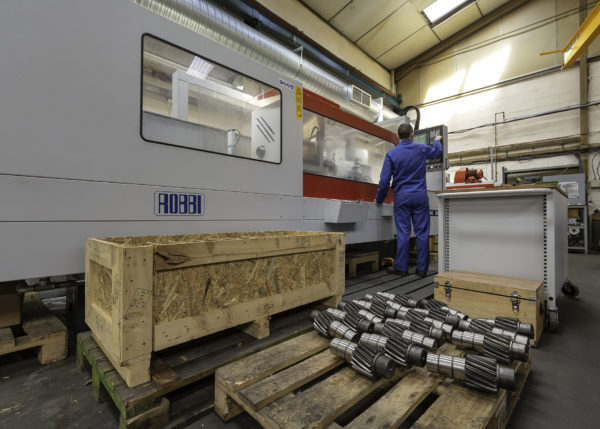 The physical attributes of the Robbi Omicron machine were not the only elements that were adapted for DePe Gears, as while CNC has played a major part in DePe Gears production when it comes to turning, milling and gear form production, internal and external grinding has always been a manual process. This has generated a huge amount of human knowledge and experience over the years, the arrival of the Robbi Omicron CNC6015 created an opportunity to tap into this knowledge and generate further benefits for DePe Gears. Once again working with RK International Machine Tools it has started a process of digitising that knowledge by undertaking an interactive and ongoing process of developing the control software used by the Siemens 840D sl control system. The standard parameters are being amended to suit specific requirements of DePe Gears, transferring the depth of knowledge of material types and grinding processes, all of which is being done remotely. "Working with RK International in this way is allowing us to transfer our manual skills and knowledge to CNC. The changes being made to the software will eliminate any potential problems that could arise from operators interpreting processes differently, in short, by eliminating manual input we will generate improved consistency in terms of product quality."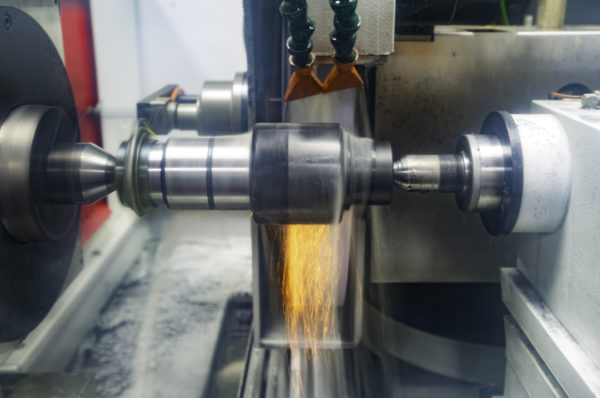 The combination of RK International Machine Tools' experience along with its long-term relationship with Robbi has delivered a solution to DePe Gears' capacity issues in terms of internal and external grinding and the secret was communication says Dick Aldrich, Director, RK International Machine Tools. "We had never had the opportunity to work with DePe Gears before, so we were new to them as they were to us, but by developing a strong relationship we have had positive three-way communications between ourselves, Robbi and DePe Gears. This has smoothed out any issues and allowed us to deliver to their specifications a machine that is adding to their impressive capabilities. That, coupled with the ongoing software developments, are positive aspects that have paid off in different ways, for example shortly after installation, DePe allowed us to use the machine for a demonstration for another customer, which is an indication of how closely we can work together and the strength of the business relationship."