Search results
Aerospace and Automotive
Visitors top stand 5790 at MACH 2016 will be able to speak to RK International Machine Tools to discuss how the MODIG Universal Mill Universal Milling Machine can generate significant cost reductions when machining aluminium aerospace components, when compared to 'conventional' machining techniques.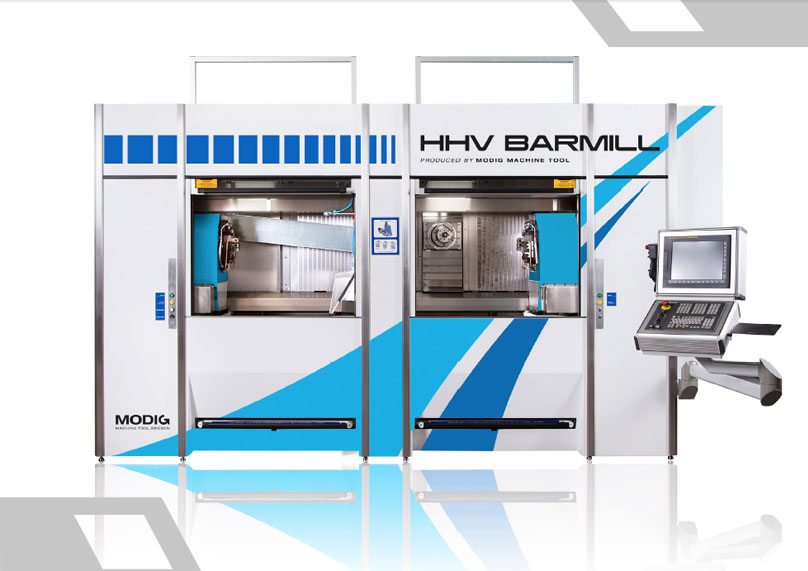 Comparing the Modig way with a conventional horizontal machining centre at an aerospace subcontractor the annual material savings alone were calculated at £132,000 per year, based on a production run of 16,000 airload ribs per year. Using a machining centre each component took 24 minutes to machine and resulted in 8.1 kg of waste aluminium, whereas using the Modig Universal Mill Universal Milling, which is bar-fed rather than billet machining, waste per part is reduced to 0.28 kg and the cycle time falls to 12 minutes. Over a 12 month period the saving in material is 32,205 kg of aerospace grade aluminium.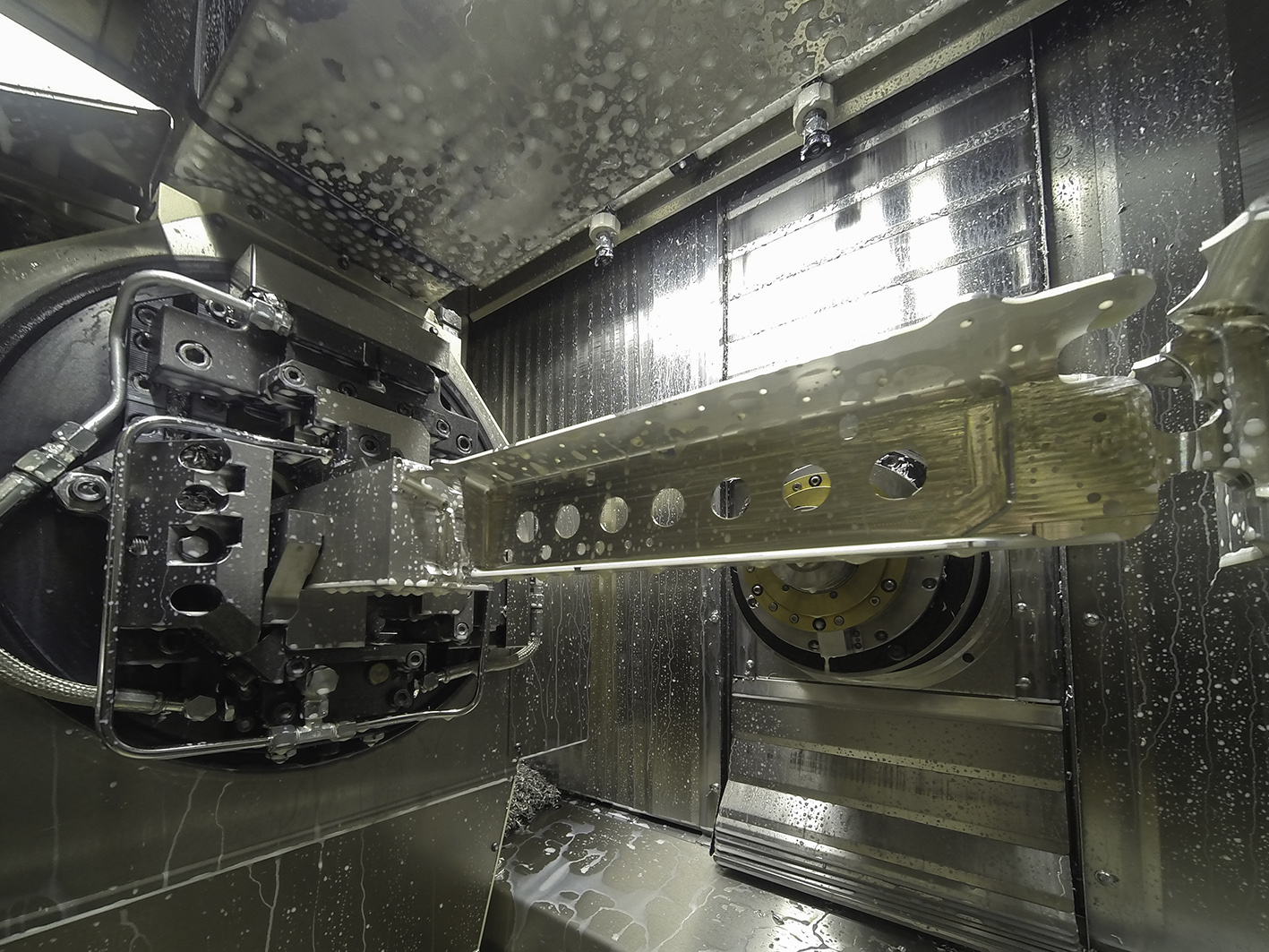 "The Modig way of producing parts of this type generates significant material savings and we can then add on to that the elimination of fixturing, as the parts are now supported in the Modig machines chuck system, and in this particular application a total cycle time saving of 3200 hours per year (or 84 weeks at 38 hours/week). These productivity gains add to the competitiveness of the supply chain and also allow additional work to be won without adding extra capacity," says Dick Aldrich, Sales Director, RK International Machine Tools.
For a link to the video of the Modig way of producing aerospace parts please contact us.
For product related information, click here or email sales@rk-int.com
Also, while not on display at MACH 2016, visitors will be able to gain an insight into the Europa Jainnher range of centreless grinding machines, to which Jainnher can provide conventional, NC and CNC models with automatic loading and unloading systems. The Jainnher range of centreless grinders have a wide application range, but of particular interest is the automotive sector. Recent installations saw a Jainnher JHS-18 CNC eight-axes grinder, with loading and unloading delivered for the grinding of the four 'legs' on an automotive universal. A second application for the grinding of shock absorber parts with fully automated load/unload achieved surface finish of Ra 0.16, roundness of 0.001 mm and straightness of 0.003 mm/600mm.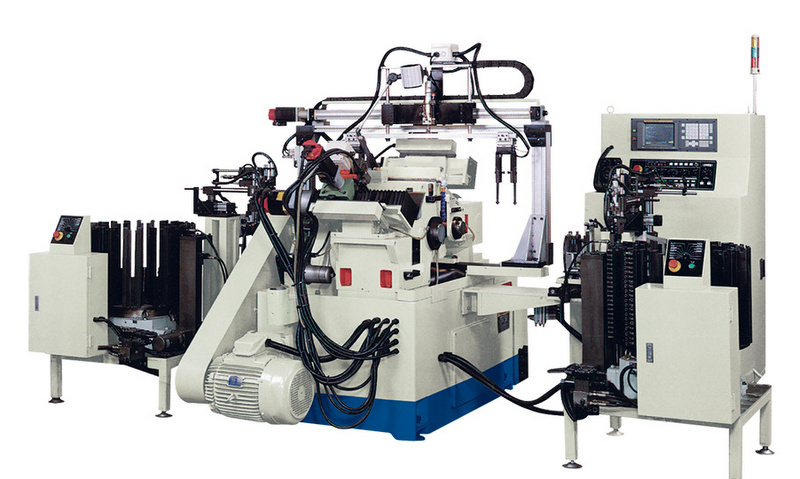 Typical of the construction quality of the range is the Europa Jainnher JHC 12S Centreless Grinder, which is based around a stiff and stable platform using a FC-30 heat treated cast machine base, produced using a low frequency melting furnace and a resin core pattern. The resulting stable performance and accuracy is further enhanced by the use of KJ-4 alloy bearings with a three point hydrodynamic oil support membrane. The regulating, or control, wheel is managed by a Fugi Servo variable speed motor, ensuring that it can achieve and maintain optimum linear speed. The housing of the spindle and motor are also linked together so that when the control wheel is tilted, the motor follows thereby overcoming the problem that arises through a gear box system. Finally, the wheel dressing device for the grinding and control wheels on the Europa Jainnher JHC 12S features stepless control through a regulating valve. Each wheel has its own unit, which is fitted with a safety release handle to retract the diamond in emergencies, these units can also provide a +/-5 degree swivel adjustment to shape the regulating wheel in order to increase contact with the component whilst through feed grinding.
Click here to see more details on the EUROPA JAINNHER Centreless Grinding Machines.
"Since MACH 2014 we have added to the range and diversity of machines available from RK International Machine Tools and we are anticipating lots of interest in our grinding technology as well as the innovative approach to machining aerospace components the Modig way. MACH 2016 provides the perfect timing to introduce these additions to a wider audience."