Search results
In 1976, RK was celebrating its 25th year of business.  Below are a few more memories:
James Callaghan becomes Prime Minister when Harold Wilson resigns
Southampton win the FA Cup
UK and Iceland end the Cod War
The heatwave peaks with temperatures reaching 35.9ºC in Cheltenham
Ford launches a new, small three door hatchback. The Ford Fiesta into the European market. (UK market in 1977 at £1856.00)
The Ford Cortina Mark IV was launched (September)
Want to see how much machine tool prices have changed since 1976?
Click to download the RK STOCK LIST SUMMER 1976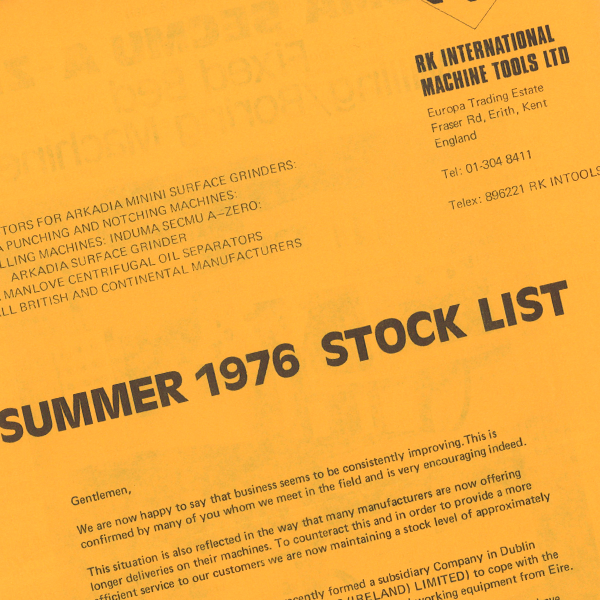 Click here to catch up on earlier 70th year celebrations from RK International Machine Tools.
Part 1: RK Celebrates 70 years >>>
Part 2: RK and Premier League football >>>