Search results
When sourcing additional cylindrical grinding capacity, the first option for many is to look at buying refurbished machines due to the perceived cost of new machines. With one of Western Europe's largest ranges of conventional universal cylindrical grinding machines, Italy-based Robbi has the ideal solution with its cost-effective range.
Available through in the UK and Ireland through RK International Machine Tools Limited, the Robbi R & E-series provide a cost-effective alternative to sourcing and refurbishing older machines, for a similar cost. Not only that, but you will be getting a European designed and built machine with the reassurance of local support and a manufacturer backed warranty. "With RK International Machine Tools having extensive knowledge of both new and used machine tools, we regularly see the prices charged for refurbished conventional cylindrical grinders and regularly experience customers being quoted prices for refurbished machines that are equal, if not greater than the cost of a brand new Robbi Omicron 600R machine," says Dick Aldrich, Sales Director, RK International Machine Tools.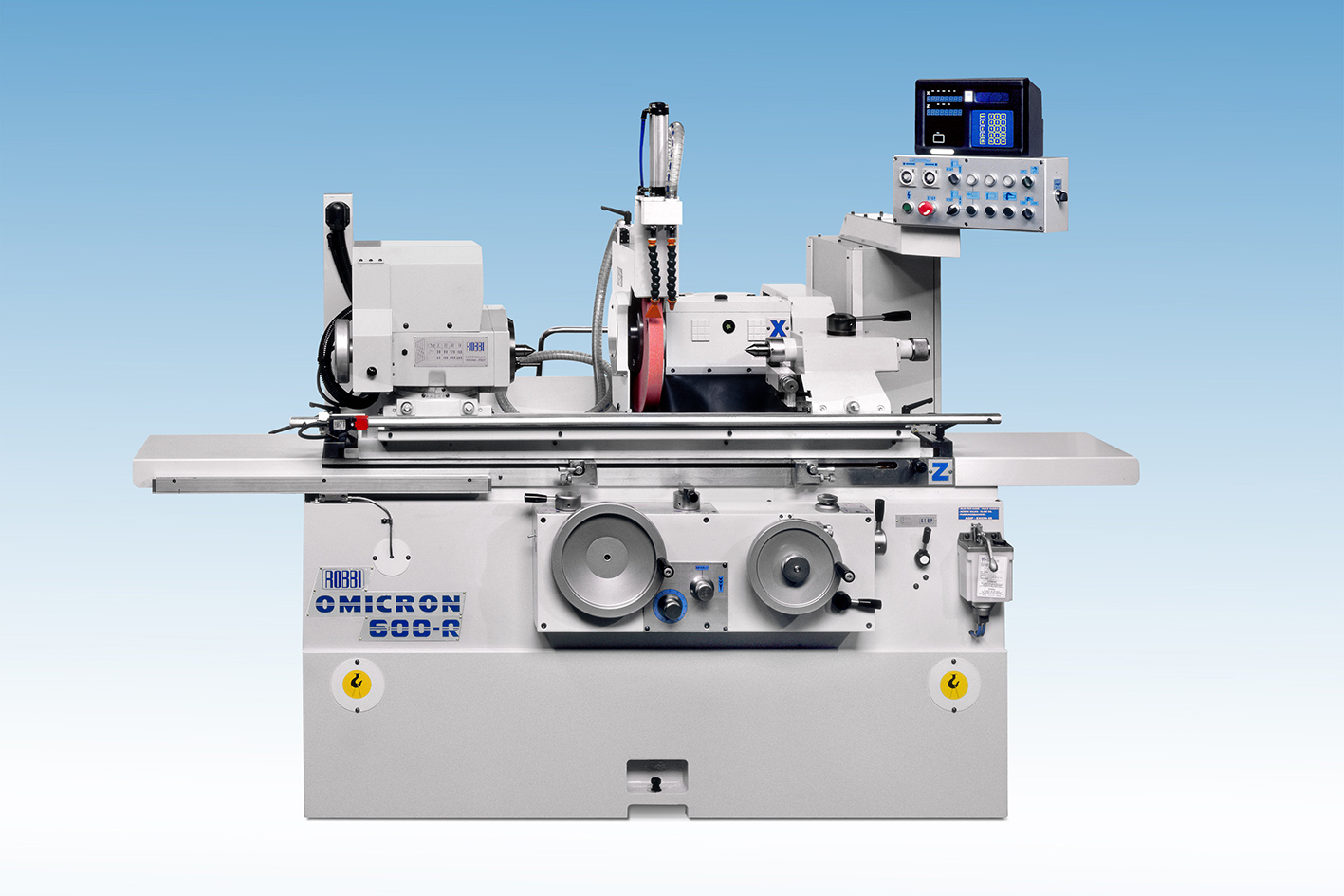 The Robbi Omicron 600R provides a cost-effective solution to increasing cylindrical grinding capacity. 
The Robbi Omicron range is divided into the R and E series, with between centre distances ranging from 600 mm on the Omicron 600R through to 2030 mm on the Omicron 2000E, with centre height ranging from 160 mm up to 230 mm. All Robbi grinding machines are manufactured to be within the ISO 2433 specification and typical features include table movement linearity being guaranteed to a maximum deviation of 0,002 mm/m, surface finish achievable to 0,2 Ra m and roundness of 0,3 micron (between centres) and 0,4 micron using a live spindle. The Robbi Omicron R series machines are equipped with a two-axis digital readout, with axis movement controlled by incremental linear encoders for micro-positioning of the wheelhead and centesimal table movement.
"With the high specification and value for money provided by the Robbi range of universal and cylindrical grinders customers looking for this type of machine now have a clear choice between purchasing a brand new, European-built grinder, with all of the added security that this brings for the equivalent cost of sourcing and refurbishing a machine that may be 20 or 30 years old.
Click here to see the range of ROBBI machines from RK International Machine Tools Limited, email sales@rk-int.com or call 01322 447611 for more information.