Search results
No matter what make, no matter what condition...£2000 part exchange is waiting.
RK International Machine Tools are currently offering a £2,000.00 part exchange* for your old manual lathe when you purchase a new EUROPA eturn VS centre lathe.
This old lathe below had a worn-out bed, noisy gearbox, no safety features including chuck guard & emergency stop buttons, worklight and the leadscrew was exposed!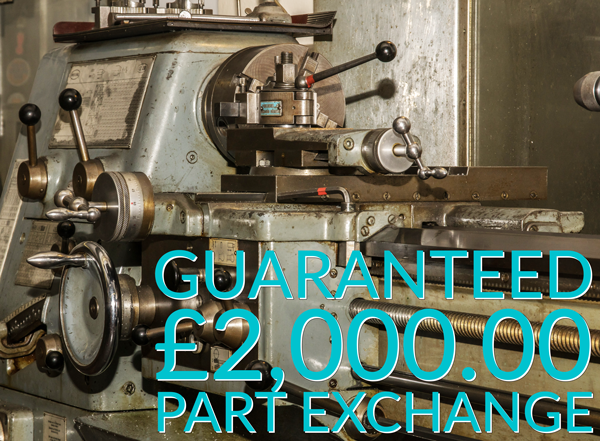 Taking delivery of a new EUROPA eturn VS lathe provides you with peace of mind that:
the lathe is build to DIN8605 toolroom accuracy standards
reduces your carbon footprint with energy saving 'EEMT.' After 20 minutes of machine inactivity, the lathe goes into a sleep mode, switching off all electrical pumps, motors, lights etc. One press of the safety button and the machine is ready for immediate use.
complies with CE regulations on machine safety and compliance.
features electronic variable speed, the full length of bed machine worklight, digital readout, dual dials, 3 emergency stop buttons, covered leadscrew and interlocked chuck guard.
Click here to see the full range of EUROPA eturn VS Gap Bed Centre lathes and if you have details of a machine to part exchange, send details via our website by clicking here or WhatsApp to +44(0)7970 825698
*not used in conjunction with any other offer. Subject to UK mainland customers only and carriage charge applies.
Remember;- £2000 part exchange available!
Read all about the Annual Investment Allowance (AIA) here:
Government extends £1million AIA tax break to stimulate investment