Search results
New Harrison Alpha XS combination lathes fulfill heavyweight turning demands
As part of their comprehensive new product development programme, 600 UK are bringing two new heavyweight additions to the hugely successful Harrison Alpha XS Manual / CNC lathe range.
The heavy duty Harrison Alpha 1660XS and 1760XS models have been specifically designed in response to increased customer demand for turning larger diameter components accurately, efficiently and more cost effectively. These new, Alpha 1660XS and 1760XS large capacity lathes are designed to fit perfectly into the existing range, offering customers even more choice when choosing the best selling combination lathe in the world and perfectly compliment the hugely successful Alpha 1350XS, 1400XS, 1460XS, 1550XS and super heavyweight Alpha 2800XS.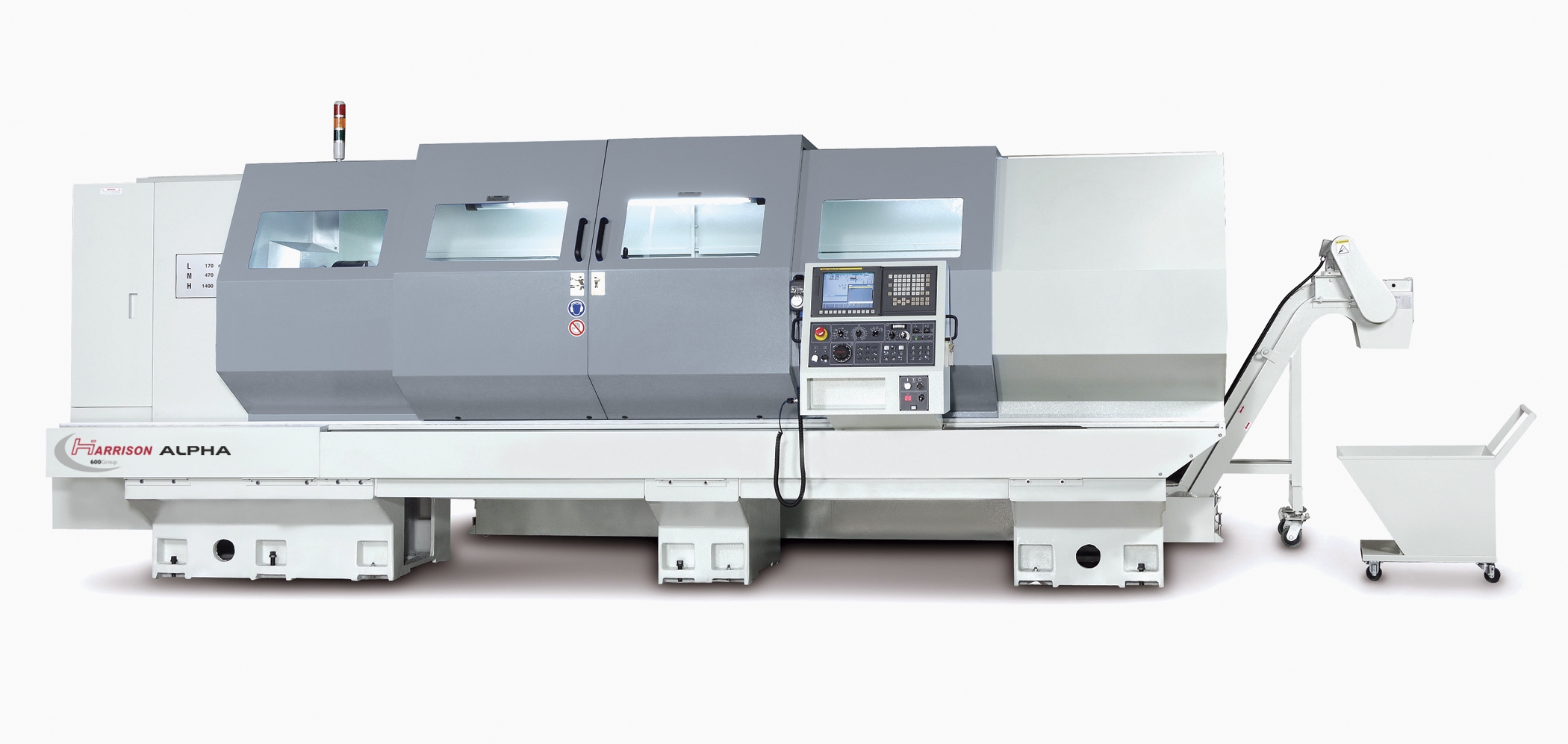 Both the Alpha 1660XS and 1760XS machines offer a high powered 18.5kW motor with 105 mm spindle bores (1760XS model has an optional bore of 155mm), outputting a spindle speed of 2000 and 1400 rpm respectively. Both models are of cast iron construction, to give maximum stability and can be specified with a centre distance from 1.5 metres, up to 4 metres, giving class leading heavy duty turning performance and accuracy for even longer and larger diameter components.
The Alpha 1660XS and 1760XS models are fitted with the same unique Fanuc 0iTD / Harrison Alpha control system as the rest of the range. This Alpha control offers customers huge flexibility through the unique Harrison control, allowing 4 ways of working for the operator - from manual turning through to full CNC production incorporating Harrison's renown Alpha System, which is widely acknowledged as the most simple and intuitive system in the world to use.
Howard Bamforth, 600 UK Sales Director said "Through our product development programme we are constantly looking to improve and expand our existing product offerings. Our Harrison Alpha combination lathe range is exceptional and we have listened to our many satisfied customers whose feedback demanded increased capacity whilst retaining the unique, operator friendly, Alpha control flexibility. We are delighted to satisfy this demand for higher specification products and to extend the Alpha range in the shape of the new Harrison Alpha 1660 and 1760XS models."
Click here for more information on the HARRSION ALPHA 1660XS >>>
Click here for more information on the HARRSION ALPHA 1760XS >>>