Search results
A 50-year partnership!!!
We are thrilled to celebrate an incredible 50-year partnership between RK International Machine Tools and Colchester Machine Tool Solutions!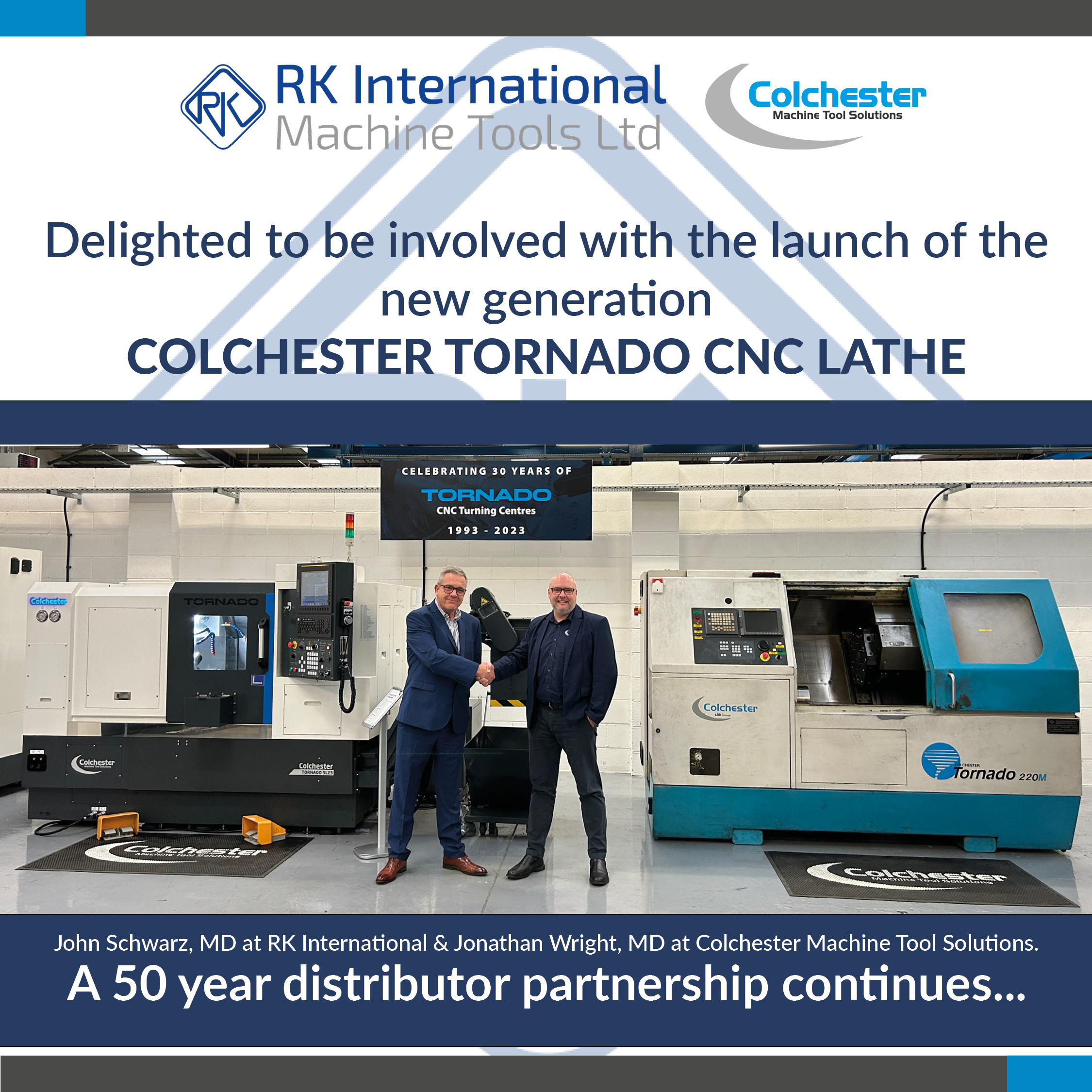 Half a century of collaboration and innovation in machine tools is a testament to our dedication to excellence and continuous improvement. Over the years, our partnership with Colchester has allowed us to provide our valued customers with the highest quality machine tools, and today, we are proud to announce our continued collaboration with the next generation of Tornado CNC lathes.
Since the early 1990s, the first-generation Colchester Tornado CNC lathes allowed for affordable CNC turning on a compact footprint and remains a true marvel of precision engineering and cutting-edge technology. Today, the new generation Colchester Tornado offers superior performance and efficiency. These machines are designed to meet the evolving needs of modern manufacturing and are equipped with the latest FANUC CNC controls.
To learn more about these incredible CNC turning centres, I encourage you to visit RK International Machine Tools' NEW CNC Lathe page and explore the extensive range of products and solutions we offer.
As we look forward to the next 50 years, our commitment to delivering innovative and reliable machine tools remains unwavering. We are grateful for the trust our customers have placed in us, and we look forward to continuing to provide exceptional service and support in partnership with Colchester Machine Tool Solutions.
Thank you to all our customers and partners who have made this journey possible. Here's to the next 50 years of growth, excellence, and success!
#RKInternationalMachineTools #ColchesterMachineToolSolutions
#CNCMachinery #MachineTools #Partnership #Innovation #Manufacturing #TornadoCNC #PrecisionEngineering #CNC #CNCTurning #FANUC