Search results
RK 2021 Christmas charity donation.
As in previous years, RK International Machine Tools will be donating to a charity close to all our hearts.
On all used machine tools, RK International purchases from the 23rd November to the 24th December 2021, customers will have the choice to accept a gift card from an online retailer, or RK will make the same payment to Cancer Research UK.
Conditions apply and are available on request.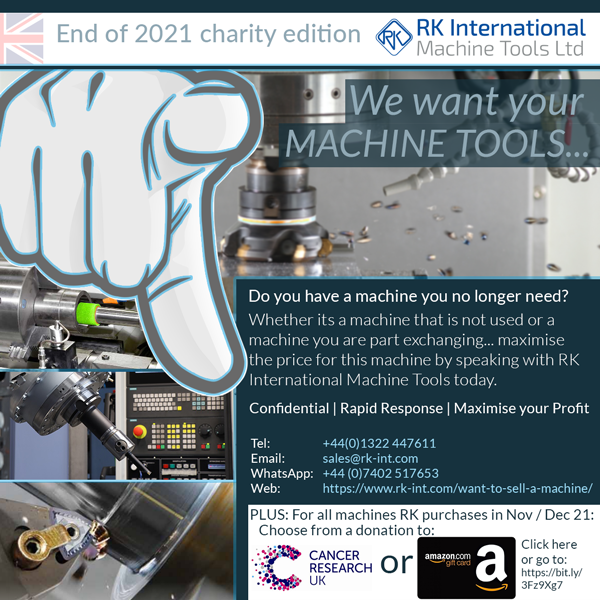 Click the picture above or alternatively please click here: We want your machine tools