Description
Romi C Series CNC Lathes from the C410 to the C1000 with larger lathes available. These CNC machines run the Siemens 828D control and can be supplied with many options to suit requirements.
The ROMI C Series lathes are equipped with SIEMENS CNC offering great flexibility for machining a variety of parts, with optimal levels of power, rapid movements, and high accuracy. The machines come with the option of an automatic indexing tool turret, which reduces setup and cycle times.
With the optional RMMP ( Romi Manual Machining Package), the machines can be operated manually using the electronic hand wheels or joysticks.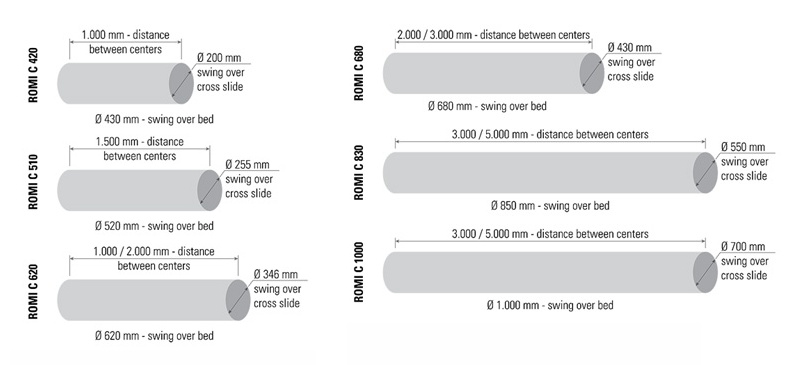 Headstocks
ROMI C420, C510 and C620:
Robust framework that incorporates the cartridge. They have spindle supported by precision bearings with high load capacity offering rigidity and great vibration absorption under severe cutting conditions, allowing machining workpieces with excellent geometric accuracy. They are driven by AC motor through pulleys and micro-V belt, which delivers high torque and continuously variable speed.
ROMI C680, C830 and C1000:
They have gears and shafts hardened, ground, dynamically balanced, designed to withstand high efforts of the most severe working conditions.
Headstock components are lubricated by oil recirculating system, which ensures constant and efficient lubrication for high performance and long durability.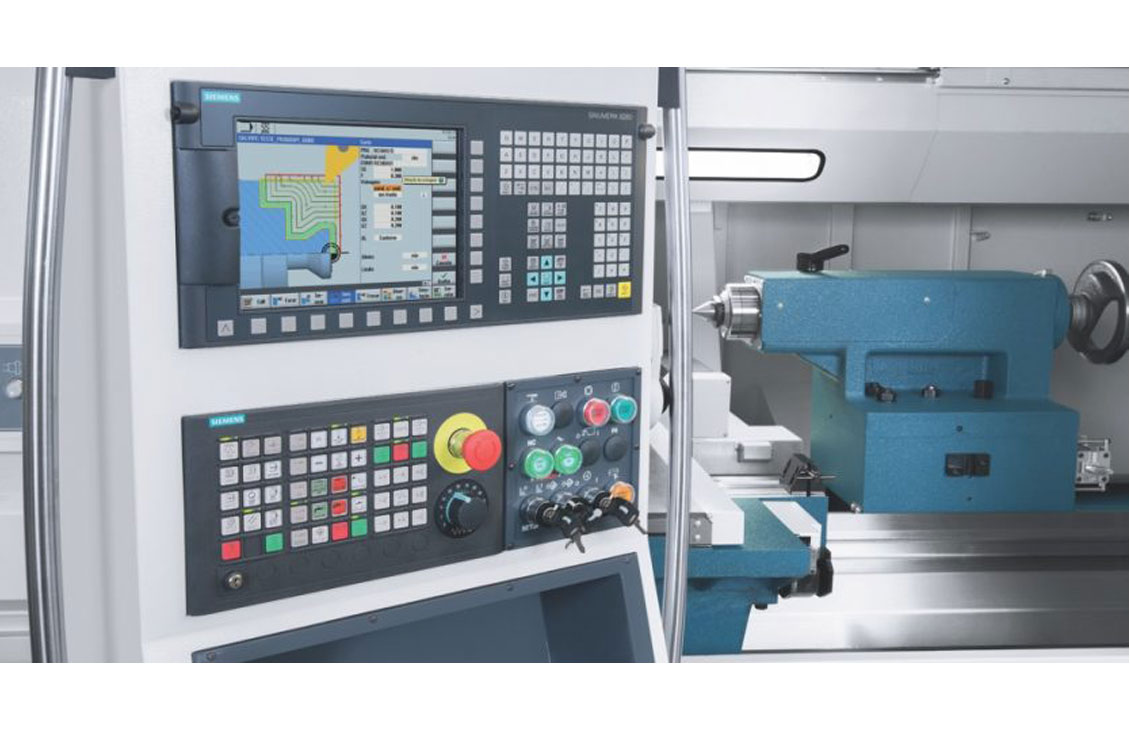 CNC Siemens Sinumerik 828D
10.4" LCD color monitor with softkeys for functions selection and activation, communication interfaces: USB port, drive for Compact Flash card and Ethernet interface (optional), providing the user the flexibility for loading programs and parameters.
It offers excellent resources for creating and editing machining programs, such as canned cycles for turning and drilling, linear and circular interpolation functions, thread opening functions, reference functions, coordinate systems, 256 pairs of tool wear offsets, tool life cycle manager, 3 Mbytes of memory, background editing and excellent resources for simulation of 2D machining. Besides, the conversation system Program Guide is also available which that allows creation of machining programs in an easy and quick manner, through graphical resources, without the need of ISO codes.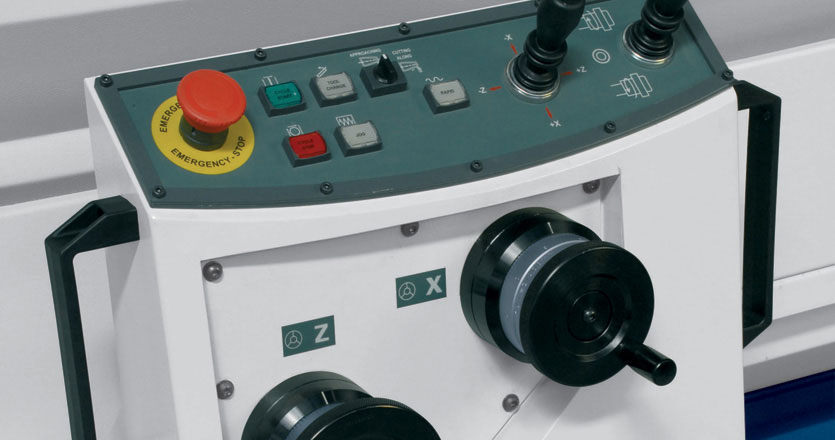 Tool Holders & Turrets (Optional)
• Quick change tool holder
• Rear tool holder
• Gang tools
• 8-position square turret - indexing
• 4-position square turret - manual
• 4-position turret - vertical
• 8-position turret - horizontal
• 8-position turret - horizontal for driven tool